I recently attended an event "Corks & Forks", and while I was there I tried a product that I had never heard of before – Yoghurt Cheese. Well, suffice to say, my friend and I both came home with a few containers of this and it has become one of my new favourites! This is a small local business, and Lynn-Mari believes in empowering woman and her business supports children living with Autism, because she has a son that is now 12 years old that has autism from he was 3 years old, and he only start talking when he was 5 years old. She always take him with her to join her at the markets so that he can get used to socialising and to encourage him to do things on his own.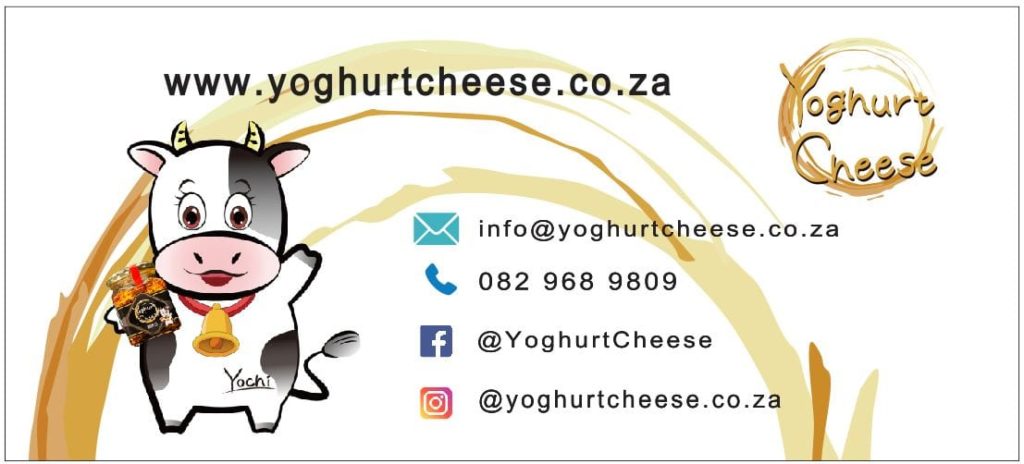 I cannot wait for you to read more about this gorgeous small business, and to hopefully even give them a try!
---
About Yoghurt Cheese
Your name: Lynn-Mari Van Staden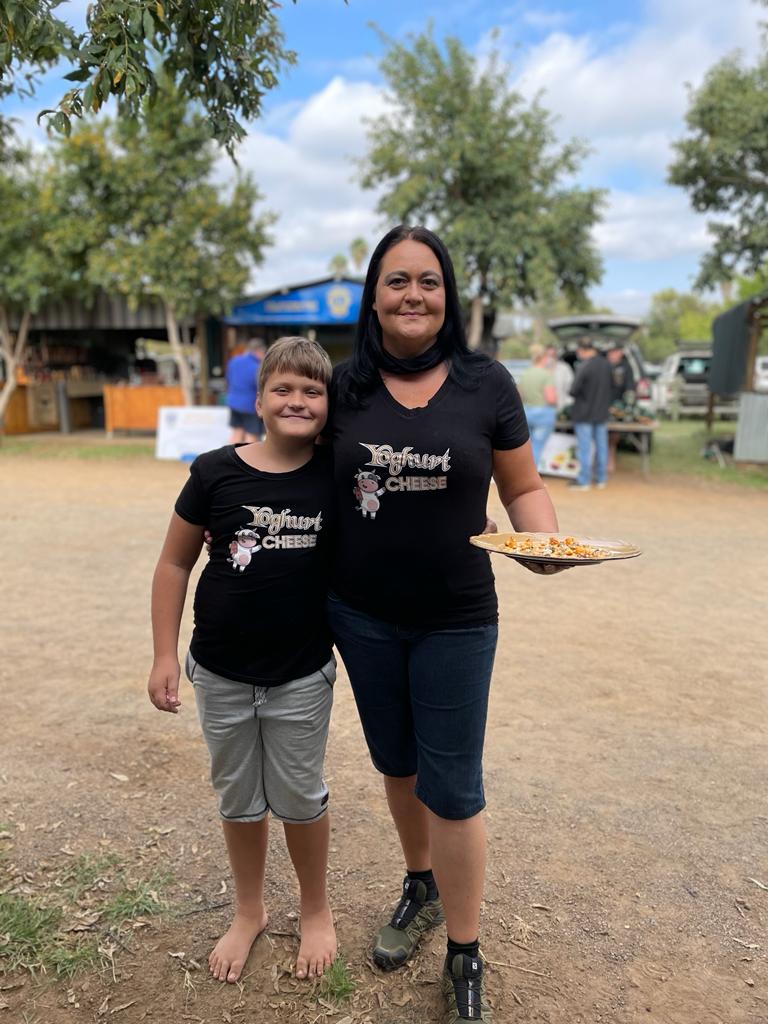 Business name: Arlynndro Delight's Yoghurt Cheese
Social media handles: Facebook, Instagram, and Website.
My first encounter with Record newspaper was 26 March 2021 on St Patricks day at the Beach event at Bonberg Hub in Boshkop
My first Radio interview was on 10 April 2021 on Radio X5 Stereo with Anton
My first Tv interview was with the Fiesta Team KYKNET at the Cullinan Deutsche Beer Festival in Cullinan that took place 7-9 August 2021
My Second Tv interview was with the Fiesta Team KYKNET at the Proe'toria Festival 2022 5 March 2022
Yoghurt cheese – please explain! This yoghurt Cheese is made from double Cream Yoghurt and Cow milk, and all balls get roll with my hands and bottled with love.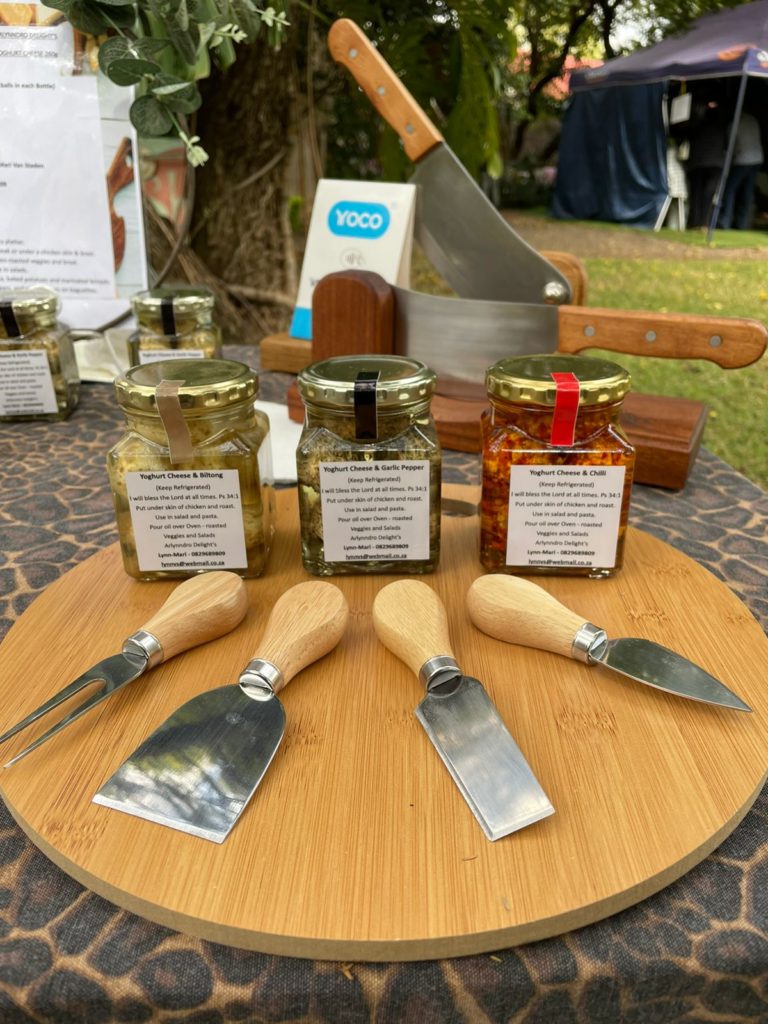 Family Secret
Where did the idea for this business come from: My Family was making this yoghurt cheese in Wolsey Western Cape and after 15 years I purchased the recipe from my mother-in-law in December 2020 and implemented my own flavours, Bourbon maple, Sweet Texan, Honey Mustard, Red Wine and Garlic, as well as Olive and Rosemary into this Yoghurt Cheese.
What are the different flavours that you have:
Biltong Yoghurt Cheese,
Garlic Pepper Yoghurt cheese,
Chilli Yoghurt Cheese,
Mix Herbs Yoghurt Cheese,
Bourbon maple Yoghurt Cheese,
Sweet Texan Yoghurt Cheese
Honey Mustard Yoghurt Cheese.
Red Wine and Garlic, as well as Olive and Rosemary are my new flavours that I am planning to launch soon.
Which is your personal favourite yoghurt cheese: Garlic Pepper
Enjoying Yoghurt Cheese
What is the best way to taste the flavours of your cheeses: USE ME FOR:
A CHEESE PLATTER. STUFF ME IN A THICK STEAK OR UNDER A CHICKEN SKIN.
USE ME FOR A BRAAI. PIZZA & PASTA, BAKED PATATOES.
BIG MUSHROOMS AND MARINATED BRINJALS.
ROASTED SWEET PEPPERS, AND ROCKET LEAVES ON BOGUETTES.
TRY MY BOURBON MAPLE AS A DESERT WITH ANY ICE CREAM OF YOUR CHOISE
POUR MY CANOILA OIL OVER OVEN-ROASTED VEGGIES, POUR ME OVER YOUR SALADS OR USE ME FOR COOKING.
How can people order from you: To place an order on my website you can visit www.yoghurtcheese.co.za or contact me on 0829689809 to place an order.
I am At Bustop 7 open air Market weekends. Saturday 8 till 4 and Sunday 9 till 3.
How long will the cheese last: 4 months refrigerated and the product submerged in the Canola oil
Who do you think would enjoy your products: All ages and Genders
Quote you live by: This is how we Roll! To serve you with the best yoghurt cheese ever
Anything else you want to add: The stores below stock my product:
Monate Meat; 54 Eerste straat; suid Clocolan; 9735
Bergendal Slaghuis (Pty) Ltd; Eenheid 9 C; Sonpark Sentrum; Sonheuwel; Nelspruit
Cilliers Vleis Mark; 35 Palm Street; Phalaborwa; 1390
Cheese & More Deli Shop; 378 Braam Pretorius St; Magalieskruin; Pretoria
Kalahari Slaghuis; Solly Sentrum; Van Belkum Street; Secunda; 2302
Kalahari Trichardt; C/O Bekker & Paul Kruger Str; Trichardt
Kalahari Silkaatzkop; Eclipse Sentrum; 1 Emerald Str; Secunda
Biltong + 1; 36 Breestraat; Parys; 9585
Meat World Gateway; Gateway Plaza; 15 Old Johannesburg Rd & Sarel Baard Cres; Centurion;Pretoria
Meat World Elardus Park; The Park Shopping Centre; 837 Barnard St; Elardus Park; Pretoria
---
In Closing
I couldn't recommend these Yoghurt Cheeses enough! They are absolutely divine, and are perfect for entertaining, or even just to have in the fridge when you need a little snacky-snack.
Thank you so much Lynn-Mari for allowing me to interview you, and for sharing your family secret with all of us!
---