Recently I attended a product event at Edenvinne in Menlyn, and whilst I was there I got to browse through some of the gorgeous beauty products that were available. I managed to pick up the most divine makeup sponge I have ever tried, and it came from a local brand called "Andi Beauty". I realised that I had been following this small business for some time, but hadn't managed to get my hands on any of their products as yet. But that all changed once I got home and was able to try out the sponge whilst applying my makeup.
Andi Beauty is changing the way we as South African's view makeup and is bringing the most gorgeous, high-end makeup to all of us at affordable rates. Plus, they are having a huge sale on a lot of their products, so I would really recommend you go try them out and support local. I couldn't wait to chat to Andile about her passion and share this with all of you.
---
Meet Andile
Your name: Dr Andile Molokomme
Business Name: Andi Beauty (PTY) Ltd
Social media handles: Facebook, Instagram and Website
3 fun facts about yourself: I became a medical doctor at 23, I love writing, I can also do makeup
Andi Beauty – the brand
What is Andi Beauty: Andi Beauty is an almost full range of makeup for woman of all colour, different origins and background. A brand that seeks to inspire woman to live out their God given purpose and appreciate the true essence of beauty, beauty from within.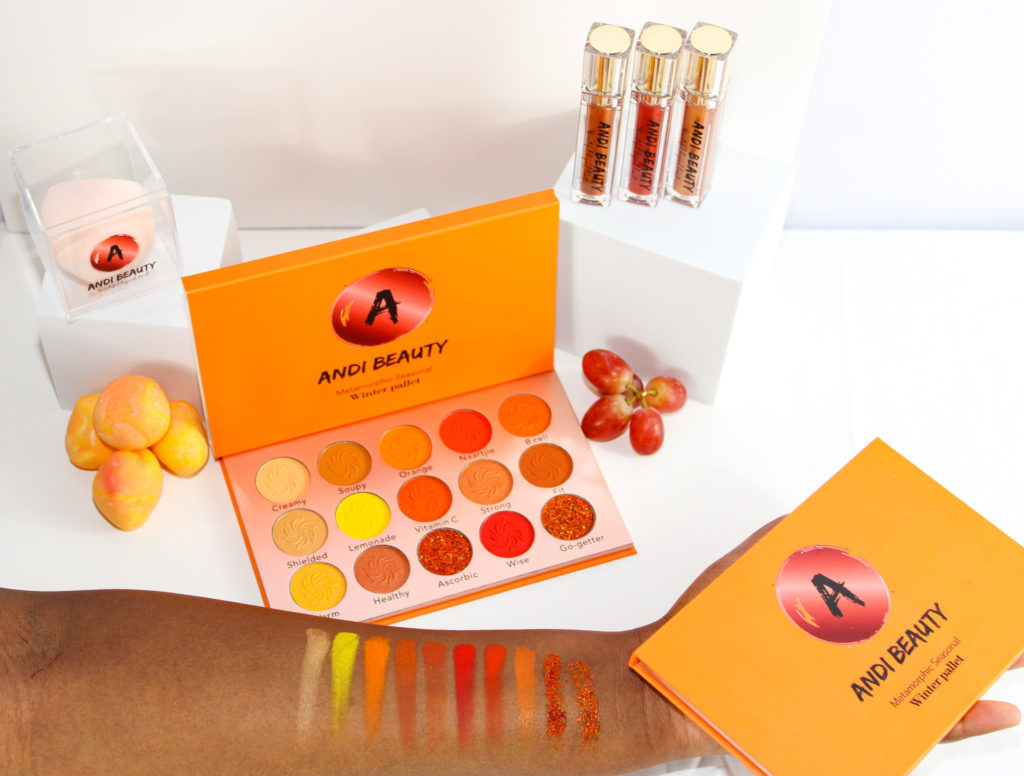 When did you start this brand: Andi beauty launched its first products in April 2021 with just 5 different styles of mink eyelashes, today we have over 15 different kinds of products including but not limited to eyeshadow pallets, foundation, mascara, beauty blender, eyeliner, liquid matte lipsticks and so much more.
What pushed you to create your own brand: I wanted to make a real difference in the lives of woman, I wanted a brand that spoke to me and inspired its users to be the best versions of themselves.
Why do you think we should be supporting local: It helps boost our economy and keeps the money within our boarders, whilst also creating employment.
Beauty Products
What is your personal favourite product: A lot but today will go with lipstick and our beauty blender.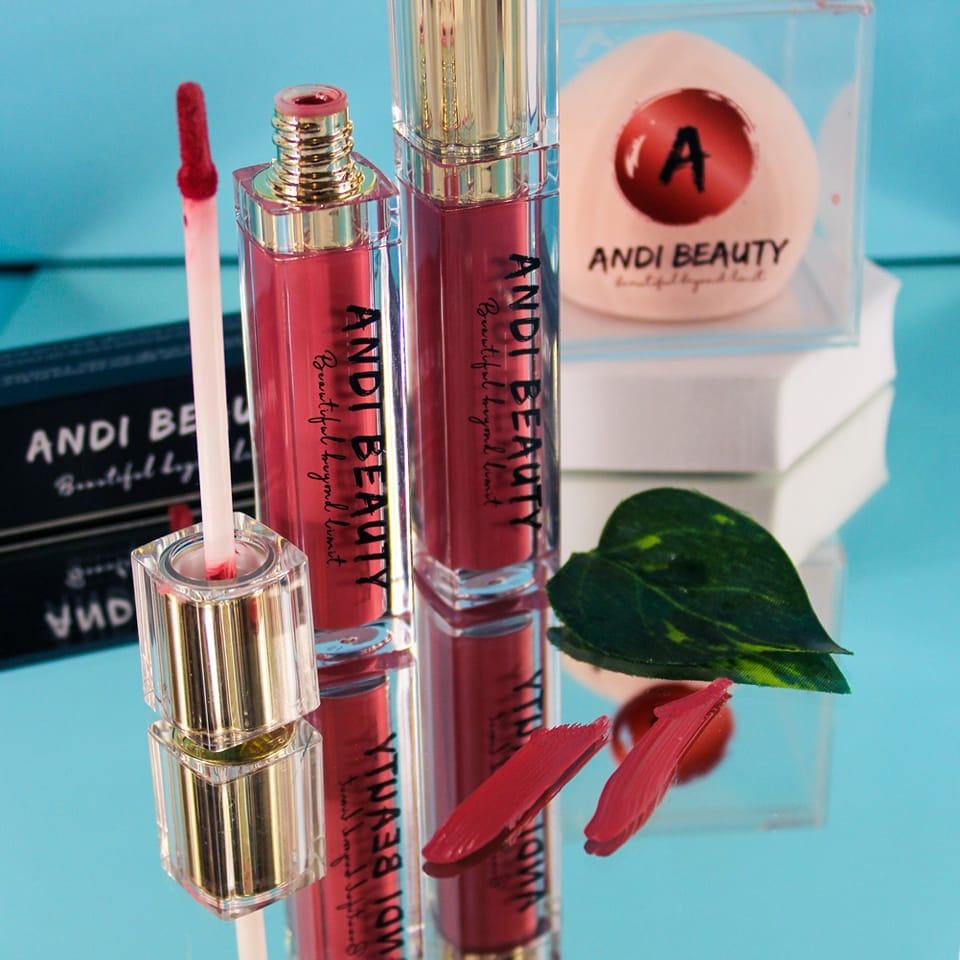 What are your most popular items: Liquid matte lipsticks
What are some of the other products in your brand: 5 different shades of eyeshadow pallets, highlight and contour pallet, 10 shades of pressed powder, 10 shades of foundation, 2 in 1 liquid adhesive eyeliner, volume and 3D Mascara, classic and comprehensive Brush sets each with 12 brushes and 15 brushes inside respectively, 30+ different shades of lipsticks, beauty blender, 10 different size and styles of mink eyelashes-wearable more than 30 times.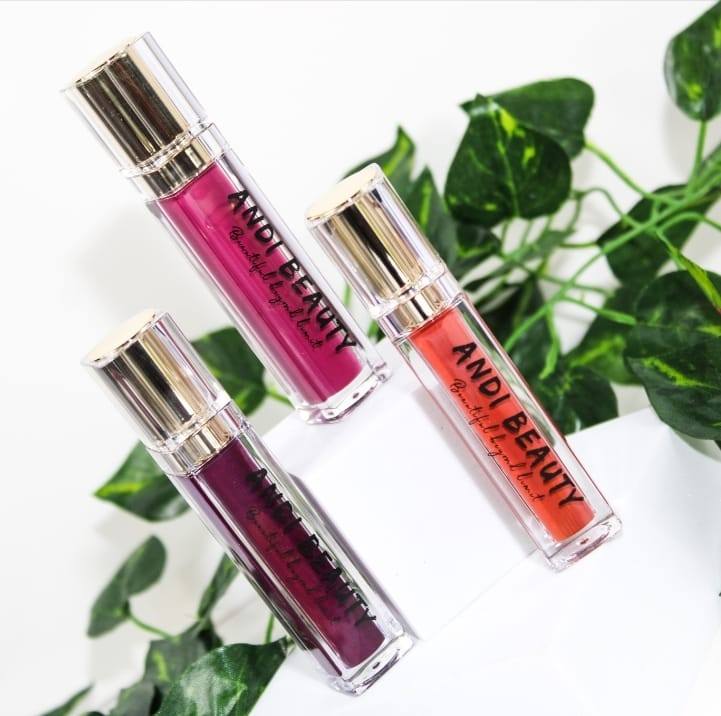 How can people order/purchase your products? Our products are available 1. Online at Andibeauty.co.za 2. Pretoria CBD Madiba Street, Capitol Towers North 3. Menlyn Mall at Edenvinne Store level 6 4. Pretoria North Ryda Centre at HerSpa 5. Few distributors around Pretoria and Witbank.
We deliver nationwide.
Is there anything else that you would like to add: Our products are high quality; our matte lipsticks last all day long, moist and very light on the lips; our foundation lasts all day long, is full coverage and contains an SPF of 15. We recently won the Emerge Africa Awards Best Woman in Business on the 27th of May 2023. We have also been featured on various magazine articles, newspaper articles and radio interviews including Thobela fm.
Quote you live by: With Christ all things are possible.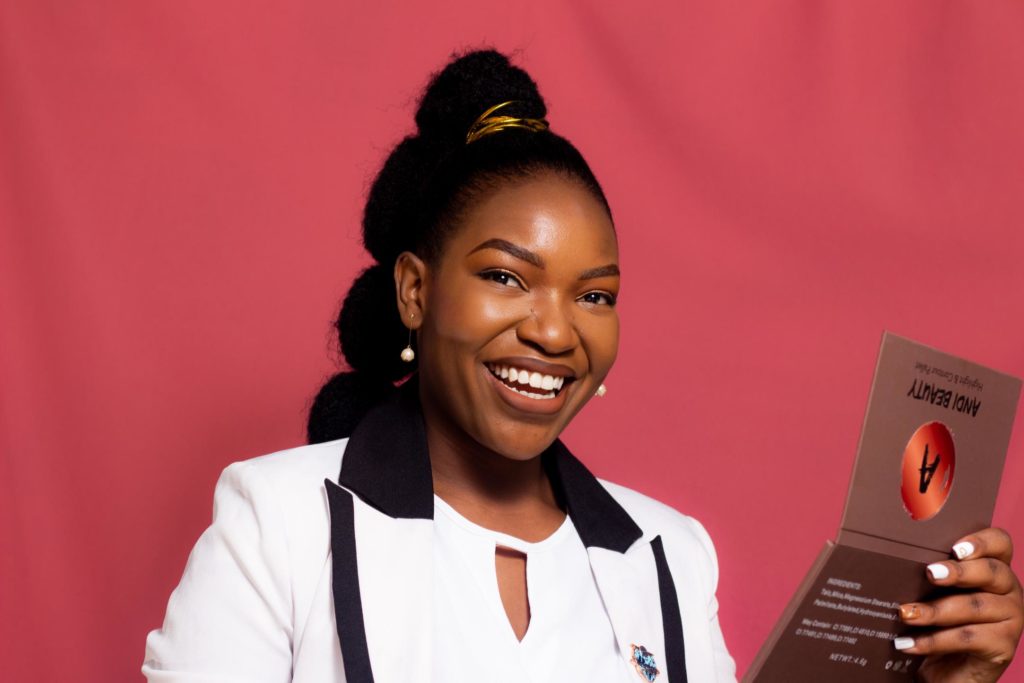 ---
In Closing
If you look at Andile's photos, you can clearly see the passion for her brand and the beauty industry. And through her inclusive brand, she is able to help all women to see their true beauty. And if her skin is anything to go by, then this makeup should be on all of our dressers!
I love the variety of colours, the range of makeup products and, of course, the fact that this is Proudly South African. By choosing Andi Beauty, you are supporting a brand that values your unique beauty and strives to enhance it naturally.
---