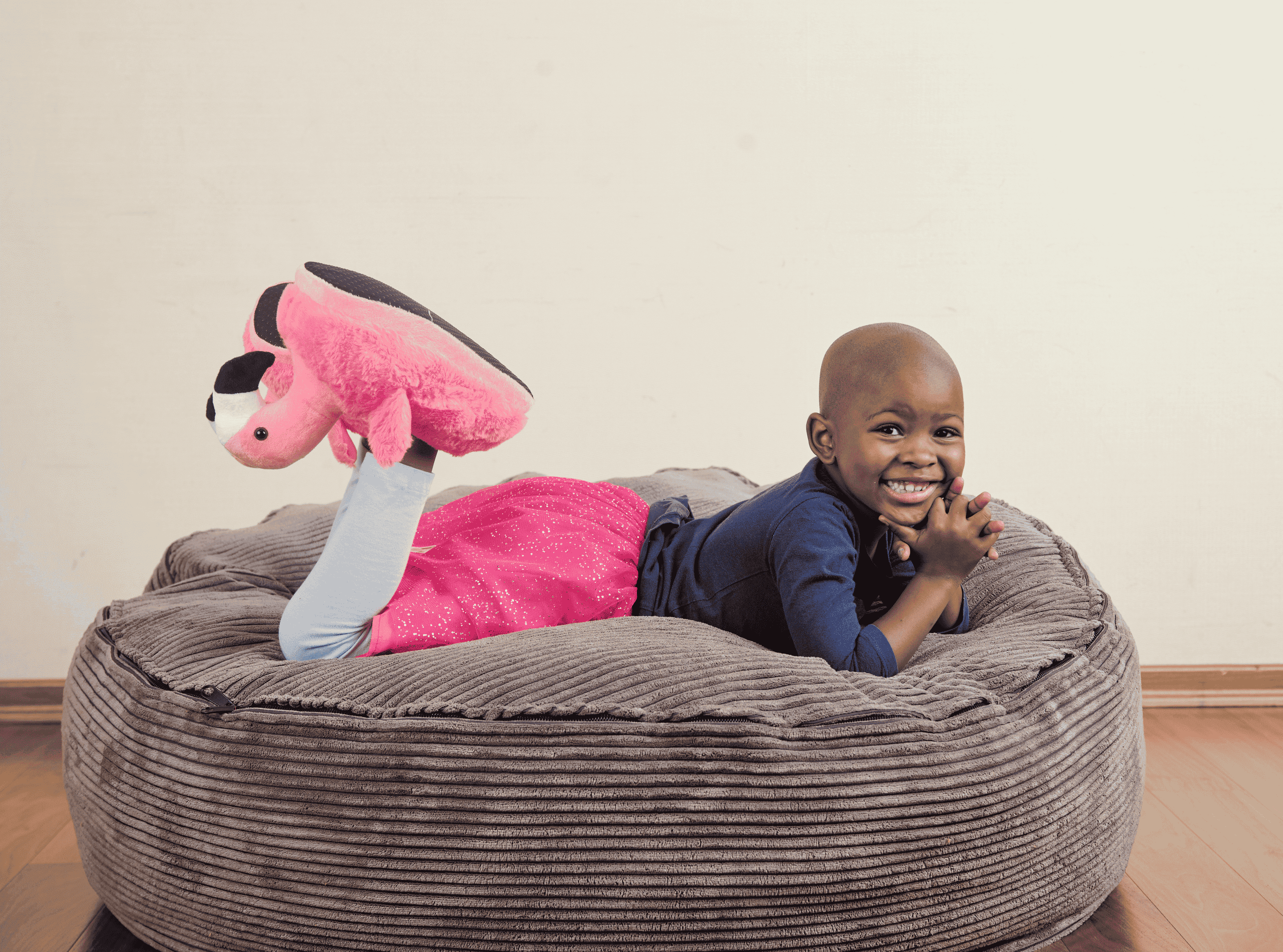 Earlier this week, Reach For A Dream launched their Slipper Day 2023, which is returning on 05 May 2023. We had the opportunity to listen to a doctor, a mother of a child who had his dream of flying in a helicopter realised (and was there to join us too), as well as Bronté Borcherds, who experienced her dream of recording her very own CD along with Loyiso a couple of years back.
The event was a great reminder as to why we all need to support this wonderful charity, and the work that they are doing. You could even get involved in making a specific dream come true!
Having been a child with a potentially life-limiting condition, this event and reason for the fundraising really hit home. I couldn't stop the tears as they flowed down my cheeks when I was thrust back into a time of my life where I didn't think I would live beyond that year, finishing school, getting married or living on my own. I was reminded of how fleeting life is, and just how flipping unfair it is that children get sick. Sick enough to not leave the hospital for months on end. Sick enough to have their dream be to get schoolbooks and attend class again. Sick enough to lose their hair, to no longer cry at a drip being put up, and sick enough to be the one comforting their parents as they head in for another procedure.
When you are this ill, your whole life becomes doctors' visits, hospital admissions, shaking of heads, tears, missing school, perm caths and ports, learning which vein works best, and the terrifying thought that if you give up the fight, then your life is over.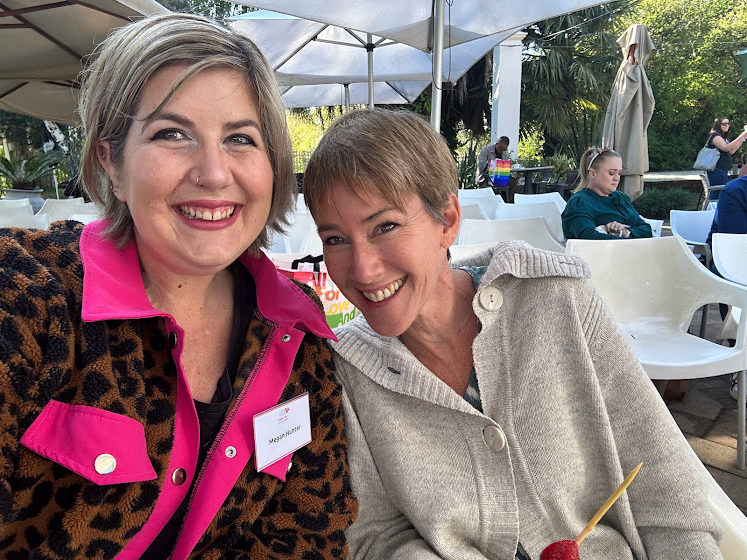 Did you know that they bring 6 dreams PER DAY to life?
And it is easier than ever to get involved and add towards the difference they make in so many lives – you simply have to purchase a sticker for R20 and wear your slippers!
---
Reach For A Dream
Slipper Day returns on 5 May 2023 and calls on all South Africans to donate their small change to help children who are battling life-threatening illnesses. By purchasing supporter stickers valued at R20 each, South Africans can help these children reach for their dreams and earn the right to wear their fluffy slippers on Slipper Day.
Since its inauguration in Kwa-Zulu Natal in 2011, this fun fundraising campaign has grown into a nationwide movement, with everyone from office workers to school children wearing their bunny-eared and fuzzy slippers instead of shoes.
All proceeds raised from the day go to Reach For A Dream, a leading non-profit organisation, to help children fight a serious disease by making their dreams – such as swimming with dolphins, meeting an idol or celebrity or getting a new doll house – come true. This not only gives these youngsters and their families an invaluable respite from daily stressors associated with ill health, but stirs up much-needed courage and hope, helping these little ones believe that tomorrow is worth fighting for.
"Slipper Day is our biggest annual fundraiser with all funds going towards fulfilling the dreams of children who are facing some of the toughest challenges life can throw at them. This year, we're calling on all South Africans to step up and support Slipper Day not only to celebrate these brave dreamers but inspire hope among them, so they know that no matter what obstacles arise, they are never alone in their journey," says Julia Sotirianakos, CEO of Reach For A Dream.
Last year, Reach For A Dream raised over R8.3 million – this year they're aiming even higher with a goal of raising R10 million to help 2000 children.
Get your R20 stickers and Slipper Day merchandise
Locals are invited to visit www.reachforadream.org.za to purchase a pair of slippers or socks, and to bulk order your Slipper Day stickers.
Slipper Day stickers will also be available for purchase at retail partners Wimpy, Pick 'n Pay, Dis-Chem Pharmacies, ToyZone, and Dis-Chem Baby City. Remember to wear your sticker and slippers to Wimpy on 5 May and get a free Famous Wimpy Coffee.
Step up and do the Slipper Shuffle
Reach For A Dream has also launched the Slipper Shuffle dance challenge to get the public on their feet and into their slippers to raise awareness for Slipper Day.
Get ready to move and groove to a new hybrid dance track called 'Step Up'. Featuring the soulful vocals of Bronté Borcherds, a singer and past dreamer, and expertly composed and produced by Neil Engel of Freq'ncy Audio, this track is sure to put a spring in your step. TikTok sensation and teacher, Mrs Bullock has choreographed the Slipper Shuffle – a simple, five-step dance sequence, which can be easily executed in your favourite pair of slippers.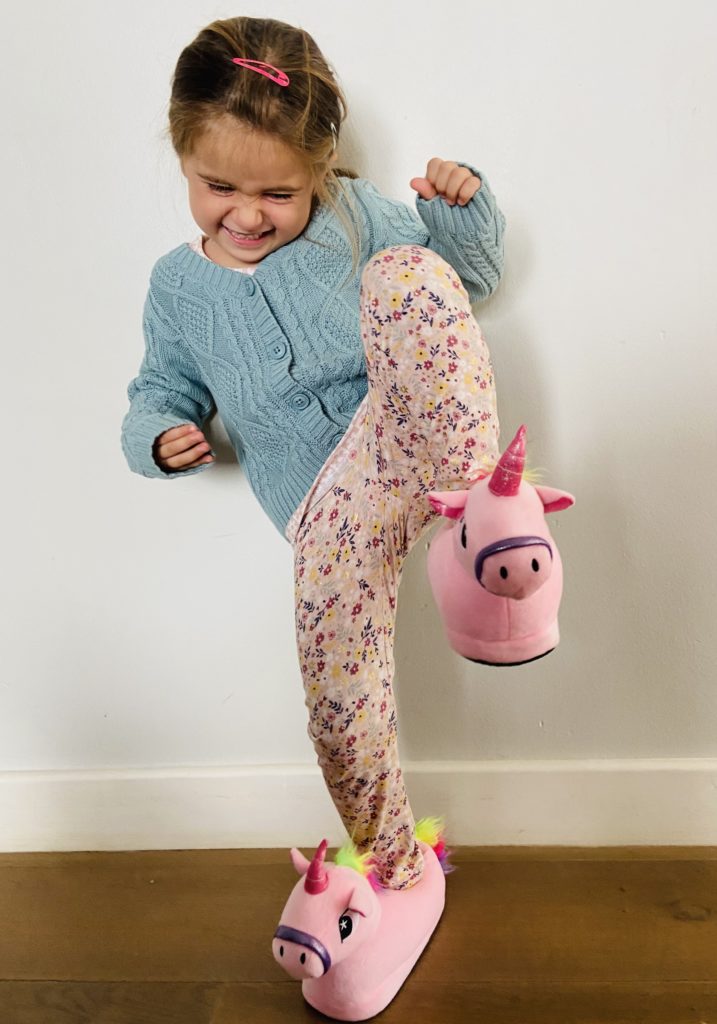 To learn the moves, simply visit Reach For A Dream's YouTube channel and watch the step-by-step tutorial or the full 30 second Slipper Shuffle. Wear your slippers and sticker, download the theme song Step Up, film yourself doing the Slipper Shuffle, post it on social media and challenge your friends, other businesses, and schools to do the same. Remember to hashtag #ReachForADream, #SlipperShuffle and #SlipperDay2023.
---
About Reach For A Dream
Reach For A Dream has been one of the country's most recognisable and credible charities for the last 35 years. Off the back of being awarded the CSI Legacy award for Best NGO in South Africa for 2022, the Foundation has grown from strength to strength by encouraging children to use the power of their dreams to fight life-threatening illnesses and make these dreams come true. Please visit www.reachforadream.org.za for more information.
To donate to the Foundation, please visit: https://reachforadream.org.za/donate/
To refer a child, please visit: https://reachforadream.org.za/refer-a-child/
---
I hope to see you all rocking your adorable slippers on 5 May 2023, and trying the Slipper Shuffle to create awareness for Reach For A Dream!
---