Can you believe that 2019 is almost upon us? When I realised that we are now in OCTOBER my mind went to all sorts of places – it is time to start thinking of Christmas (am I allowed to put up my tree yet?); it is our sixth wedding anniversary this month; we are moving offices & home at the end of this month; & planning for 2019 needs to begin. Can you tell I'm Type A personality yet?
I knew I wanted to find a diary to keep track of all my meetings, plans & events – I have millions of notebooks & love finding something fun & pretty that makes work & meetings that much better. Then I came across Millamae & I knew that I had found the most perfect place to order these goodies!
---
Your name: Sarah & Tracy
Business name: MILLAMAE Sweet Stationery

Social media handles: Facebook & Instagram
What do you do: We create delicious designs in the form of functional, enviro-friendly, lovable stationery. All our products are proudly designed and produced in Durban. We have an online store and we attend local markets over the festive season.

Where did your love of stationary come from: We were born with it!
Why do you wish more people would send handwritten letters rather than emails: To see someone's handwriting feels very special these days. A letter is like receiving a thoughtful gift and feels so much more personal. My children were fascinated to see a few I kept from my schooldays, they're lovely keepsakes. And of course, even better when written on beautiful stationery!
Tell me more about your 2019 diary you are bringing out: We've gone bolder and brighter this year and focused on one size (A5) which has enabled us to bring our followers more designs in this size to choose from.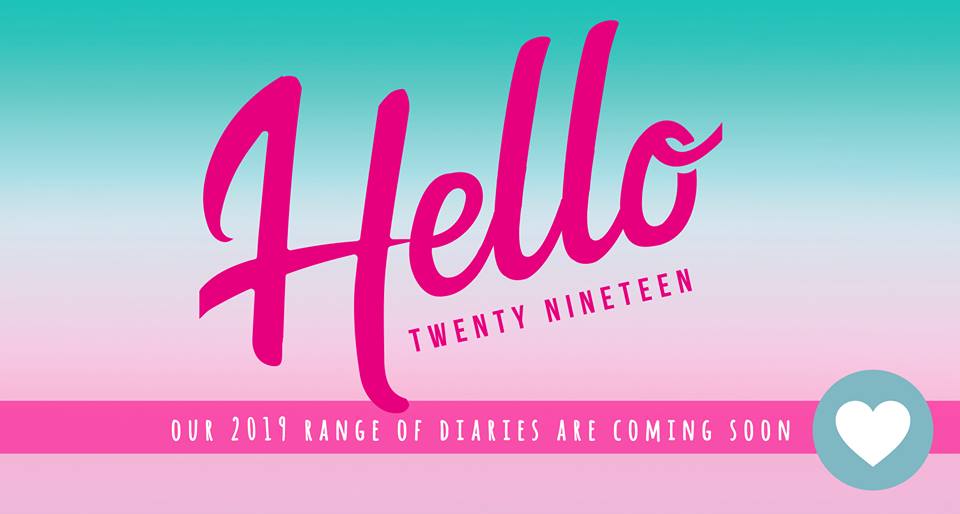 What is your most popular product: Our diaries are a firm favourite, thank you to all our loyal followers who anticipate them annually.
Quote you live by: "You don't have to be perfect to be amazing"
Anything else you want to add: Follow us on social media for updates on new product launches or just for inspiration.
---
Aren't these just gorgeous? I can't wait to see what else they come out with & I know I will be placing an order for one of their gorgeous diaries to help me navigate 2019 a whole lot better than I have this year!
---