When you have been diagnosed with a chronic illness you can often feel that you are walking a dark & scary road through a forest. You hear all these strange sounds that you don't understand & that often freak you out. You come to many forks in the path & have to decide which one you want to take – although they often lead you back to where you have been before, or they simply come to a dead end & you then have to follow your tracks back & try another route. It is a lonely journey & you often can't explain to others what you are going through.
However, being on this journey means that I have been able to meet some truly amazing people that I would never have had the honour of getting to know if it weren't for my condition. Having someone who has travelled through their own forest (or maze, or haunted house, or whatever their journey has been) means you can relate to them, & you begin to bond over that which a "healthy" person never truly understands.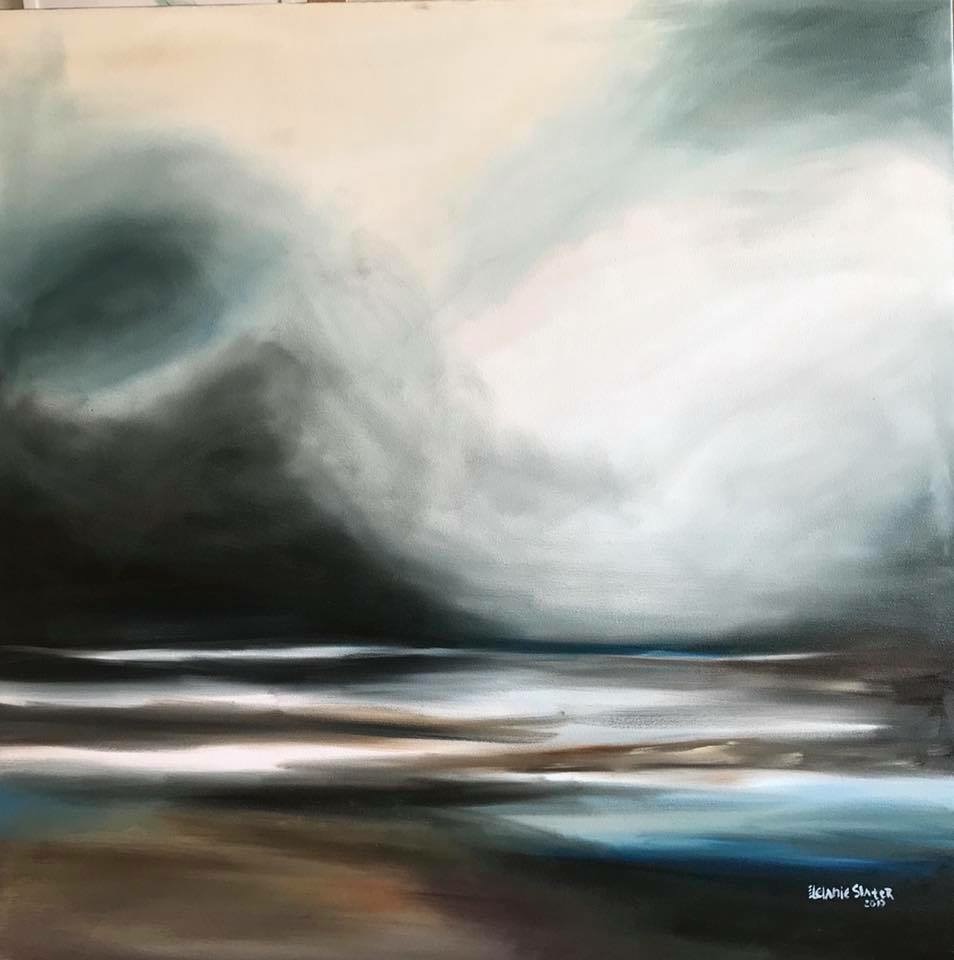 One such beautiful person is Lelanie. We only recently met, but her kind heart & generous spirit has reminded of the good that there is in the world. Lelanie only recently received her diagnosis but when we met up she just "got" me & we spent a good part of the afternoon just chatting & getting to know one another. I just know that she will be a part of my life forever & a very special friend. Plus we found out that we have the same doctor who goes above & beyond with her treatment & care – what a small world!
---
Your name: Lelanie Slater.
Business name: My venture is called 'Lelanie Slater Art'. It is my art platform where I share my paintings, and that I use for sales and commissions. I also have a little side project that I am very passionate about, Chronically Creative. It's a bullet journalling initiative, focused on mental health and chronic illness management.
Social media handles:
My personal Instagram handle is @lelanieslater
My art page is @lelanie_slater_art
My bullet journalling page is @chronically_creative_
How did you get started: Since I can remember I have been drawing. My best Christmas present ever was one of those black little suitcases with a complete art set inside: watercolors, crayons, pastels and pencils. I thought it was magic.
I spent most of my high school land varsity life doodling, drawing and writing in my journals. I actually have a collection of journals that span the last 21 years of my life. It is pretty incredible.
I took art as a subject at school although ironically, I wasn't particularly good. I had a really tough time with painting- the colours seemed to always get the better of me.
Fast forward to 2015. I was having a hard time career wise and in my personal life. I felt very overwhelmed and unsure of what my purpose in life was.
I made the decision that I would like to start painting again. I was petrified, but I asked for art supplies for my birthday and signed up for a local art class. And I haven't looked back since. It was like riding a bike- it all came flooding back and somehow I was painting and drawing better than ever. I now joke, that there's nothing like some tough times, to help the artistic muse.
I started off with oil paint and later started experimenting with watercolours.
And let me tell you, watercolours are amazing. The way the flow and crawl into the water when you paint wet on wet is magic.
Before I knew it, I had sold a few paintings and was getting commissions! It was insane. I couldn't believe that people would want to purchase my work. That's when I decided to create the Lelanie Slater Art Facebook page.
Unfortunately, my mental and physical health had started to deteriorate. My specialists asked me to keep a detailed record of my symptoms, triggers, treatments, meds and more. I was still journalling and starting looking for a way to incorporate this 'data-collection' into my journal. That's when I decided to make the move into bullet journalling. I looked around on Pinterest for ideas for mood trackers and symptom trackers and didn't find anything remotely helpful. (Not that there aren't incredible ideas out there for other things.)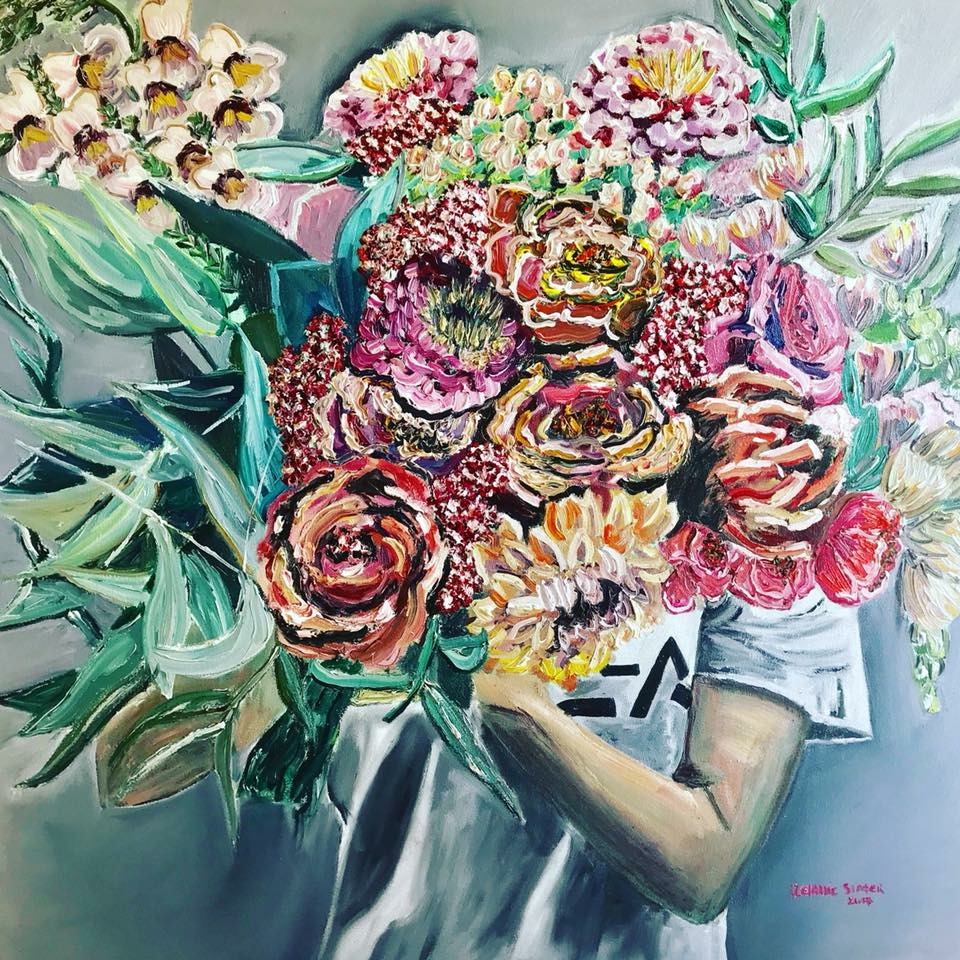 That's when I decided to start Chronically Creative. I wanted to share what I had found out through trial and error and give people who suffer from chronic and mental illness a happy space, where they can be inspired and share freely.
Do you do custom orders: I do take custom orders. Working on commissions is one of my favorite things to do. All my commissions to date have been fun projects and I have greatly enjoyed collaborating with the clients in creating their vision.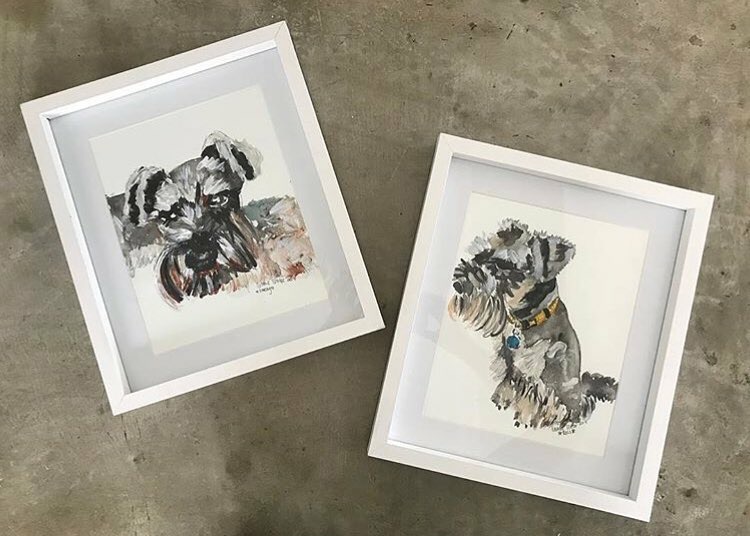 Some of my favorite commissions has been doggie portraits of a friends' Scotties and a large oil painting of Proteas.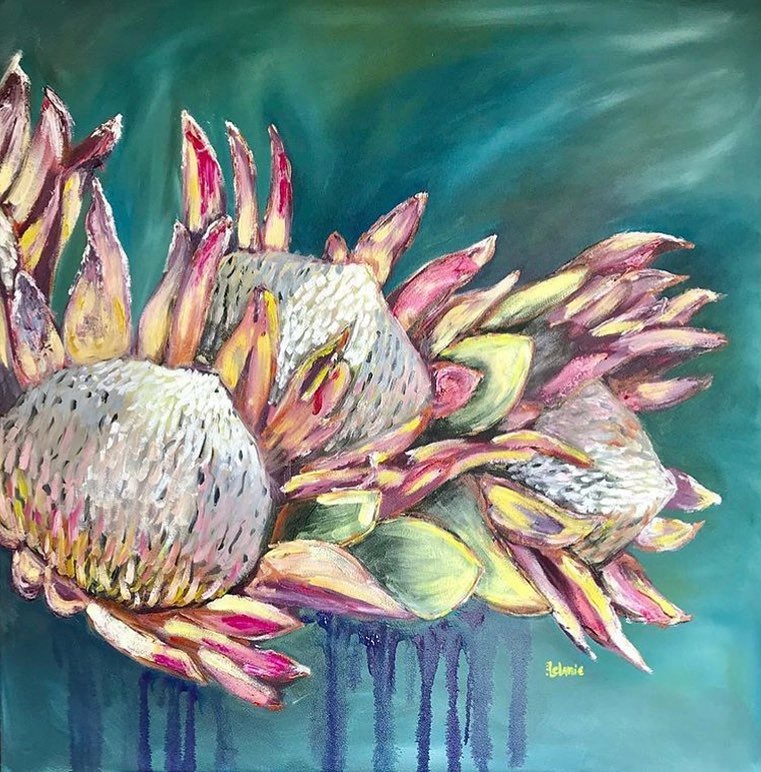 I'm very excited about an upcoming commission where I'm going to be illustrating a bride's invitations and 'Save the dates' by hand.
Where can people buy your artwork from: All of my work on my Facebook page and Instagram account is for sale, unless its been sold already.
People can contact me via email or on WhatsApp to discuss commissions.
(lelanie.slater@gmail.com and 0741137660.)
Some of my art is currently on show at the Afropolitan gallery in Victoria Yards as part of a group show called Lips and Ladies. This exhibition will be on until the end of October.
What style of art do you enjoy doing the most: My style is quite flexible and usually depends on my mood. Abstract seascapes are great for when I'm emotional, and detailed florals are the best for ruminating on life. But Watercolour is by far the most fun. Painting in that medium is always happy time.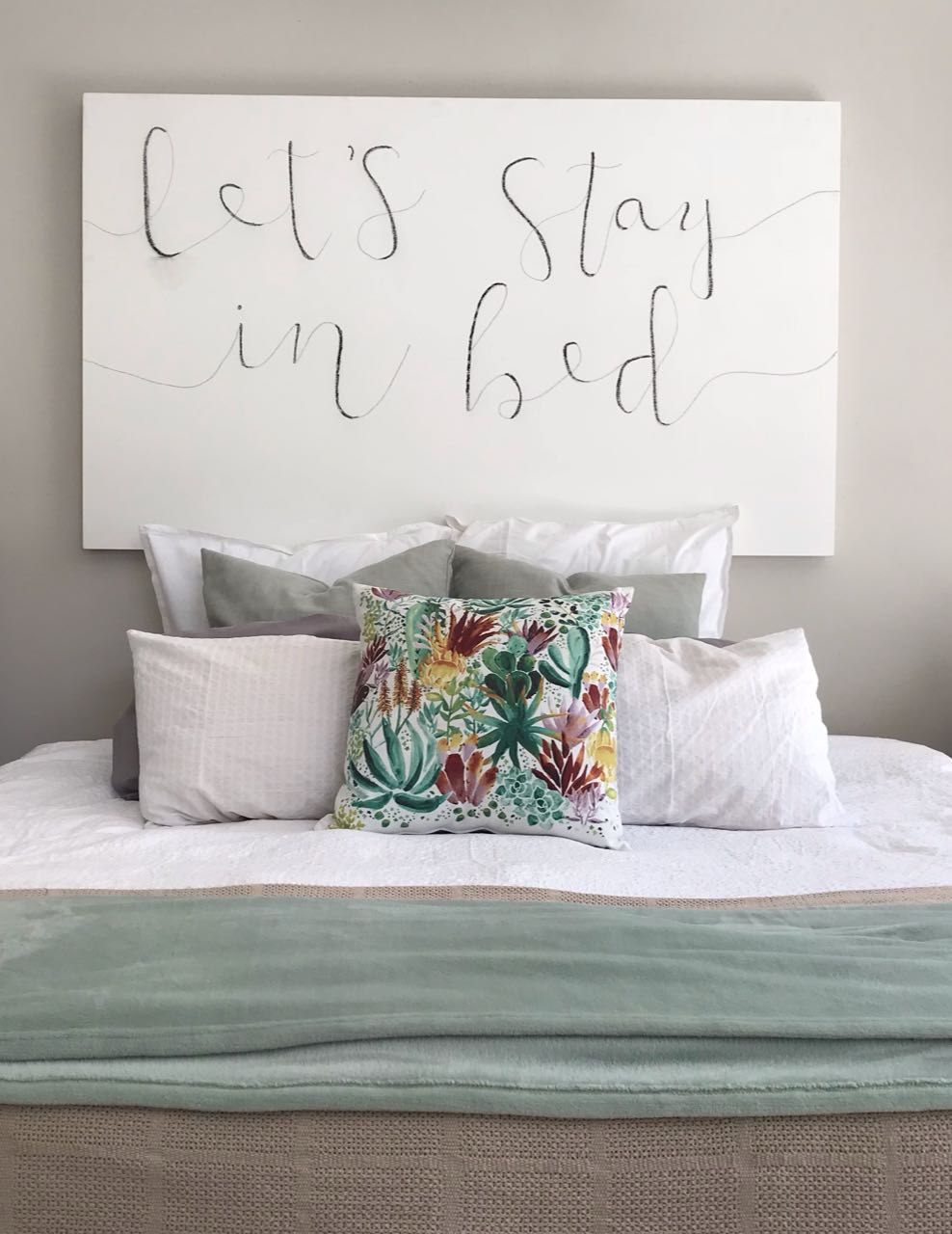 What quote do you live by: I have two quotes that are the foundation of my being.
The first is 'people who keep journals live twice.' And I know from personal experience that this is true.
And secondly, "Clouds are the soil, dreams are the crop."
I'm a dreamer at heart. Always have been, always will be.
Anything else you want to add: My secret big dream is to be able to publish my blank bullet journal layouts as a yearly diary and make them available to people in the mental health and chronic illness community. It would be an absolute joy to share my illustrations and layouts with them. Not only to keep track of their illnesses and appointments etc., but to do it in a fun, happy way. Chronic illness isn't fun, but that doesn't mean life can't be.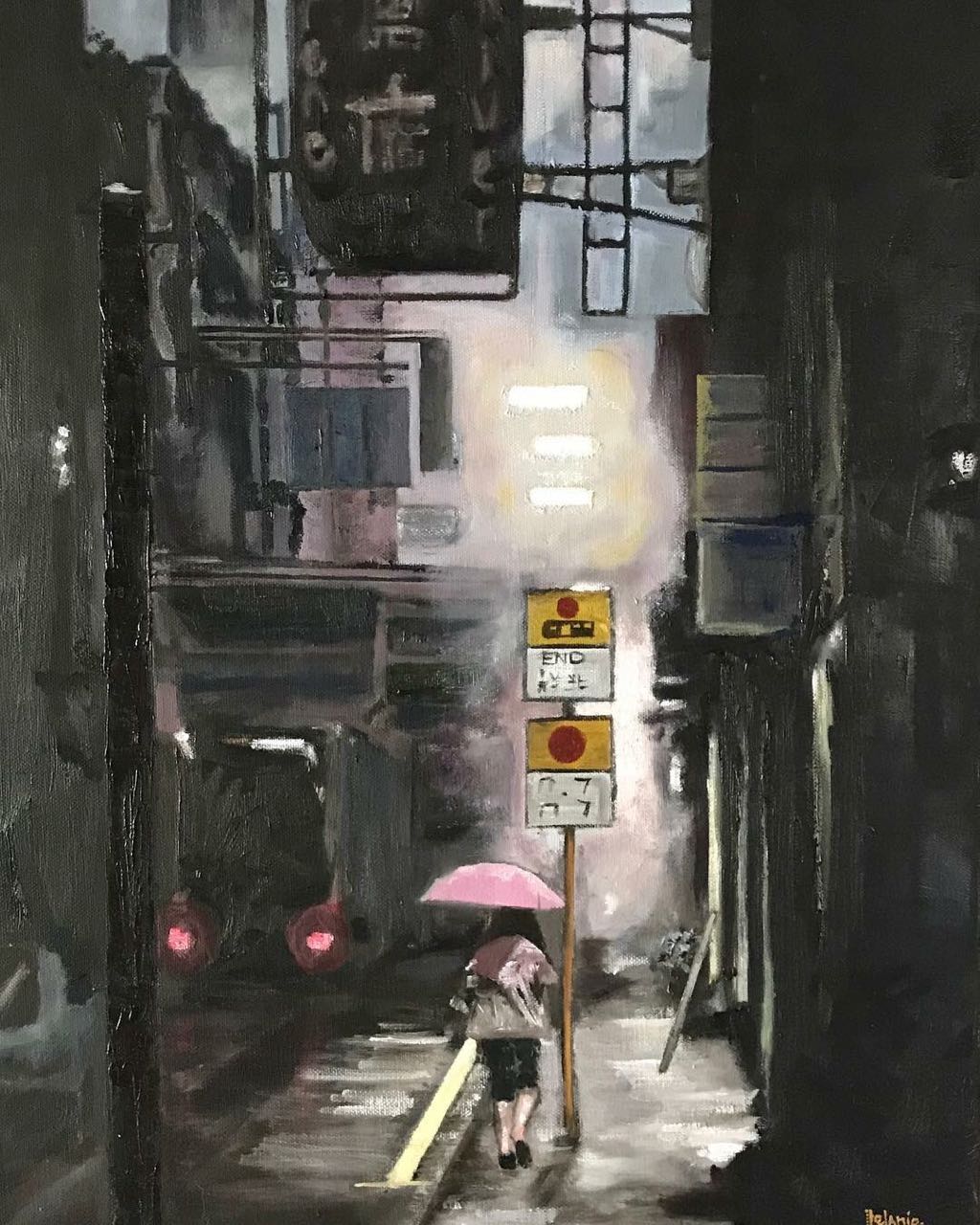 ---
Lelanie, thank you for coming into my life & for introducing me to the best gelato in Linden (Fab Gelato) & just for your constant positivity. You are an absolute ray of sunshine in my life!
---