Princess Addison is such a special little girl.  When I first met her, I was completely enamored by her friendliness, zest for life & her complete love for animals.  We bonded whilst watching The Trolls & she chatted away to me about all sorts, & getting to see life through a child's eyes truly reminded me about how beautiful it is!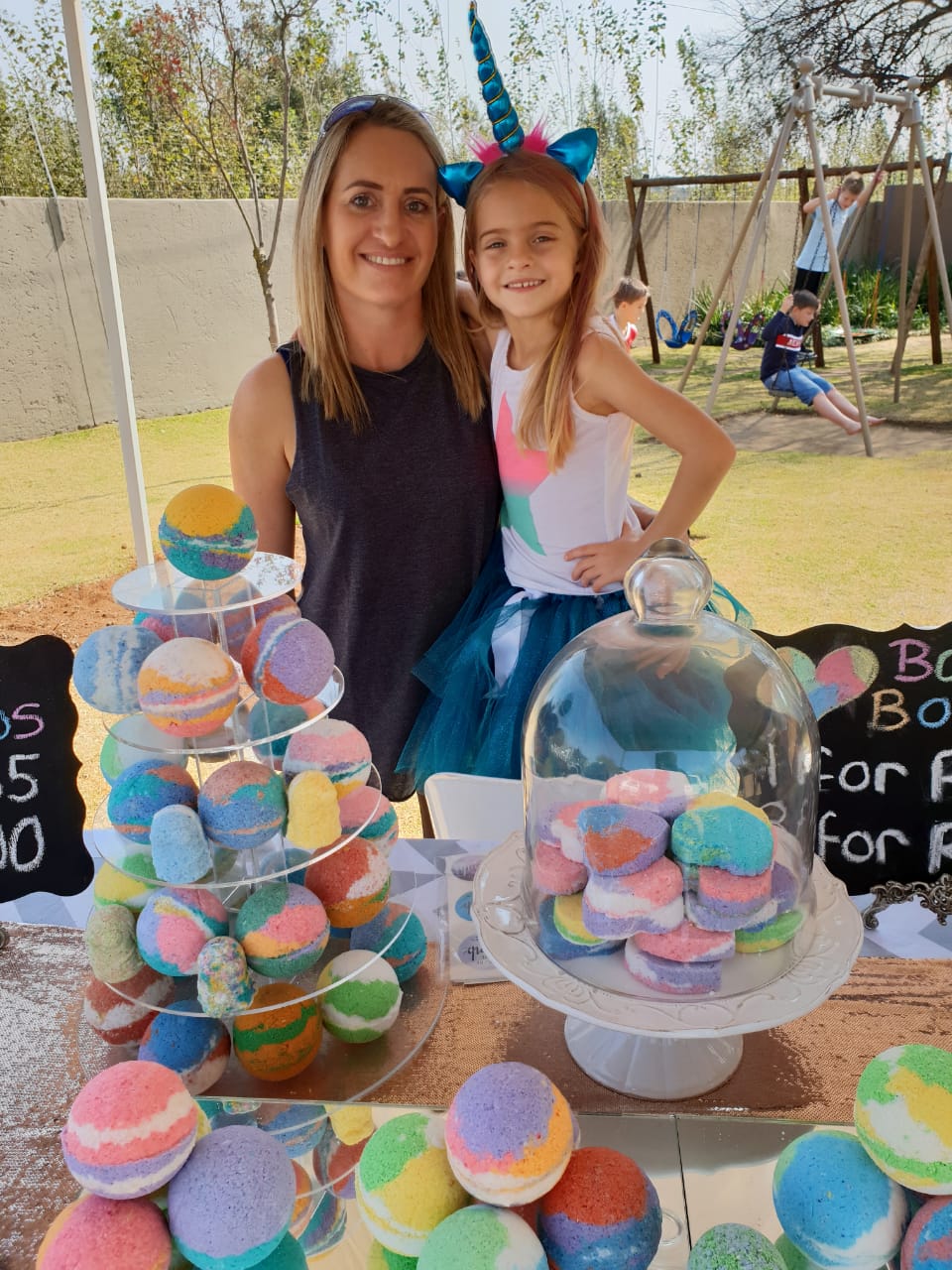 Recently I saw on FB that she has started her very own business called Bath Bombs by Addison, where she is making the most stunning bath bombs with her mum & selling these – with some of the money being donated to FORA (Friends Of Rescued Animals).  What a kind heart this little girl has, & I couldn't wait to get my hands on some of these for myself.  I sent through some questions for her & her mum to answer…
---
What is your name: Addison Brown
How old are you: 6
What do you love to do: dance, cook, make things, play with my doggies, go to my granny's house.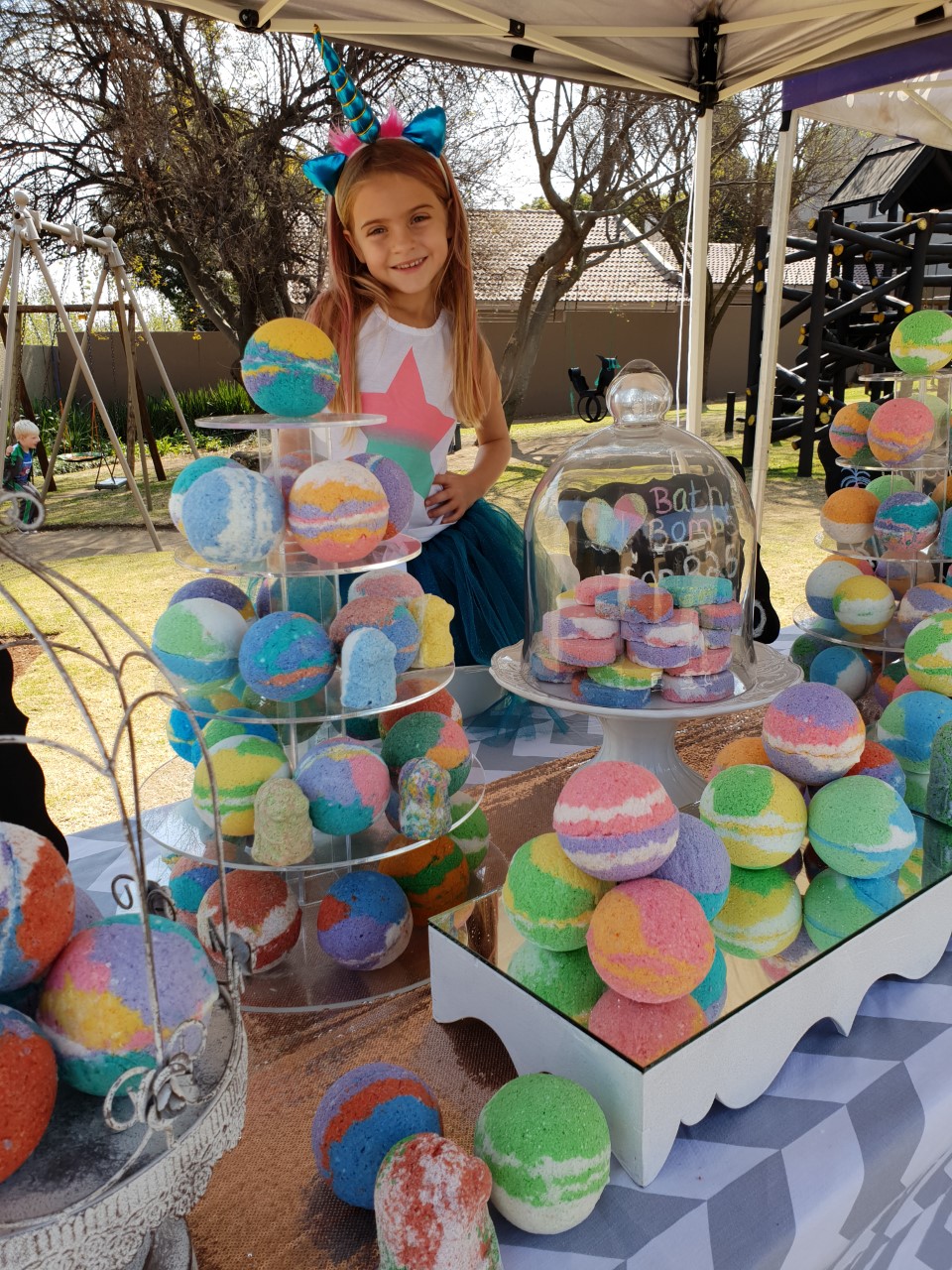 What are your favourite animals: Doggies, horses, & elephants
Tell me more about yourself: I love to make things with my mom and dad, we are always doing something fun. I have the best family and awesome friends. I have 2 doggies that I love playing with and they sleep with me every night. Making bath bombs is one of my favourite things to do because we get to make new shapes and we have lots of different smells and colours. I have a new secret bath bomb that we are going to make soon.
Business name: Bath Bombs By Addison
What do you make: I make bath bombs and pinecone firelighters but I have more ideas of things that kids like me would love. My favourite is still the bath bombs though.
What made you want to do this: My mom is helping me to grow my own business making things that I love the most.
I see you give some of your profits to FORA – why did you choose to do this: Both my doggies come from FORA and I want to help more doggies and kitties that don't have a real home yet. Every animal should have their own kid to play with.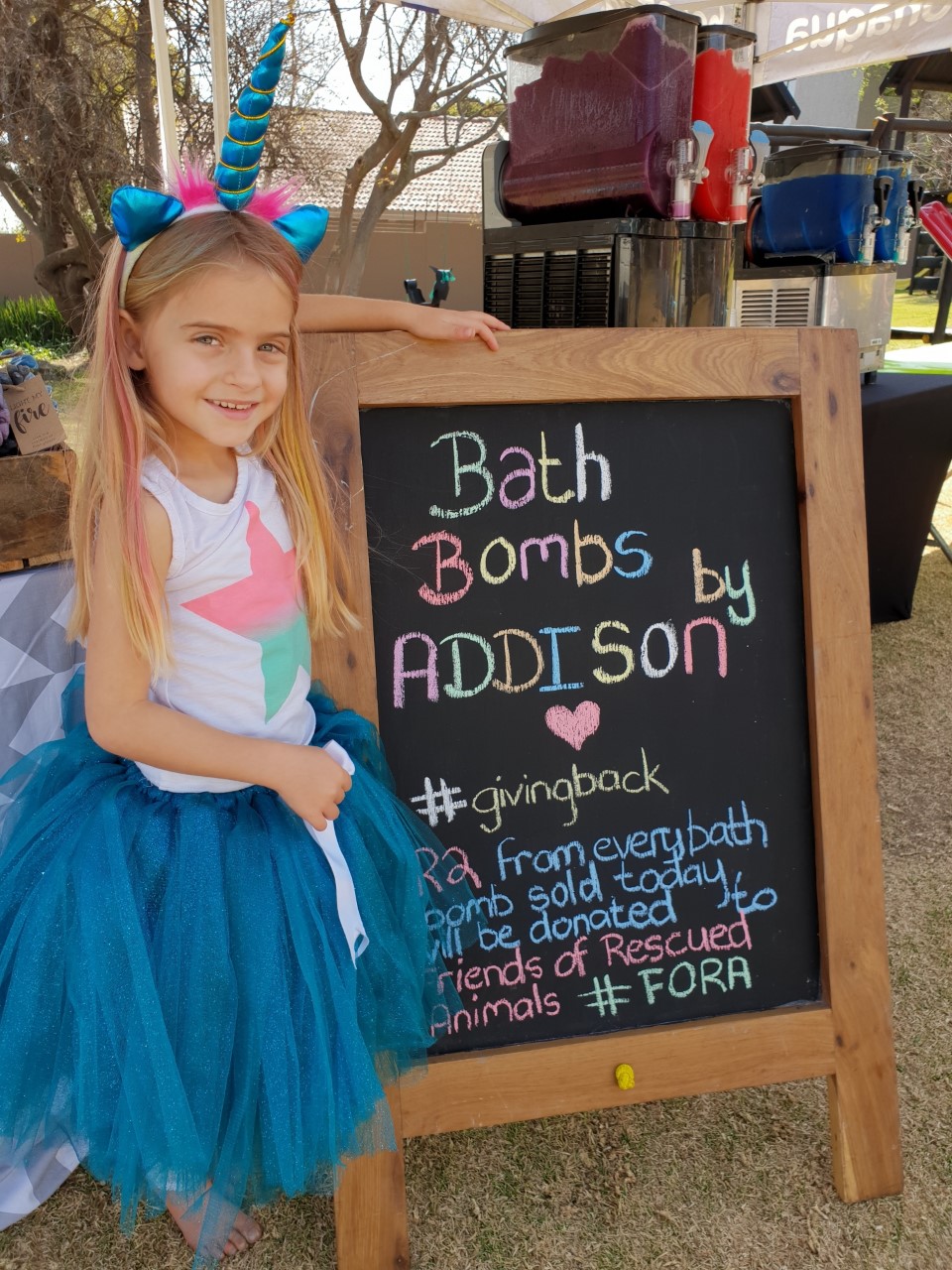 Which is your favourite bath bomb: I love the big colourful unicorn bath bombs that have lots of glitter. They make you shine at school the next day. My new bath bomb is going to be launched soon, just for kids like me that love surprises:-)
Note from Mom – Addison and I started making bath bombs for fun and for her own enjoyment. She, of her own accord, asked if she could start selling them and I took it as a great opportunity to teach her about business and responsibility. I love her enthusiasm for her little business but I want her to understand the value of money and the hard work that it takes to make, all whilst having fun at the same time. I show her how to save, budget and most importantly to give back, and I love the fact that she chose FORA as her beneficiary. It is awe inspiring watching a little 6 year old, being her own boss and building a little empire for herself. As parents, we can only hope we have instilled good morals and beneficial life lessons along the way, but for now, our hearts are bursting with pride…….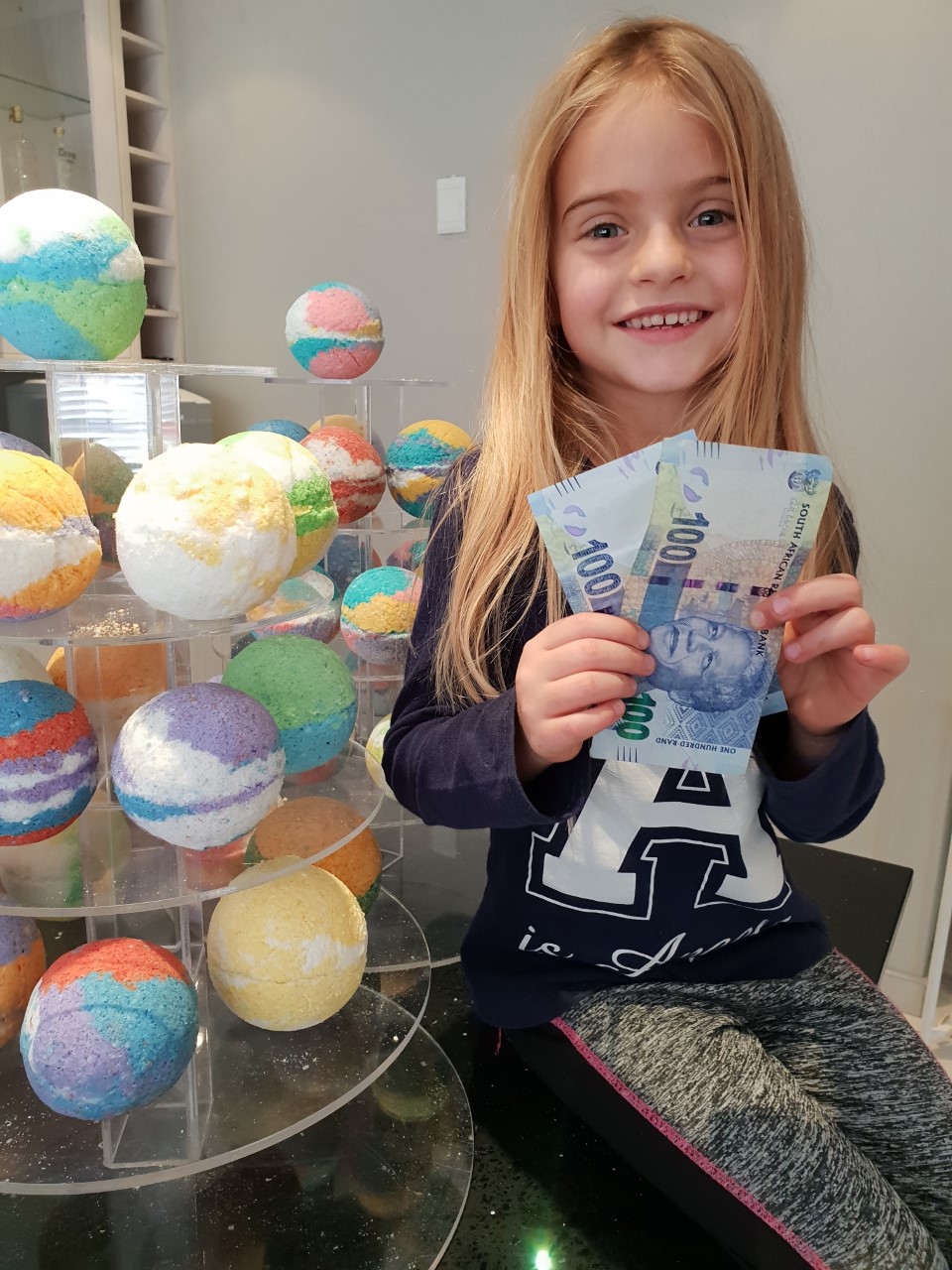 ---
To Addison & her parents – I am so so proud of you, your kindness & this amazing business!  I think we could all do with a little more time spent pampering ourselves, & the unicorn glitter bath bomb sounds like the perfect addition to this.
Please support this local business & help Addi reach her dream whilst supporting the animals that she loves so dearly!
---