Do you remember going to a market as a young child & being completely captivated by the young man spinning the candy floss in a great big red metal drum, & handing you this piece of magic wrapped around a stick?  I was always enthralled by the sugar spinning & how this just melted in my mouth as soon as I popped it in.  It still blows my mind that sugar makes that soft, gentle magic!  And can I just add, the Afrikaans word for candyfloss has to be one of the most descriptive ones ever – SPOOKASEM (a direct translation is ghost breath).
I attended an event here in JHB & Von Fluff was part of creating the signature welcome drink.  They had topped a gin cocktail with one of their unique flavoured candy flosses, & from that very first morsel, it was love…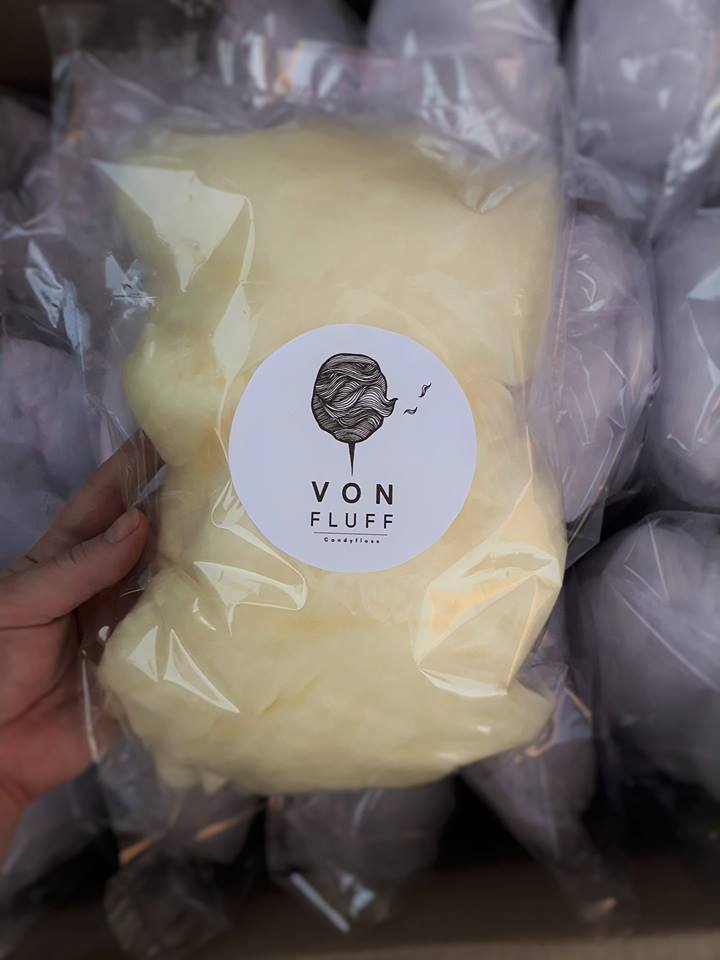 ---
Your names: Lanah-Lee & Nicolene
Business name: VON FLUFF
Social media handles:  Facebook & Instagram
Why candy floss:  Nostalgic, Fun, whimsical and fluffy!! Need we say more!!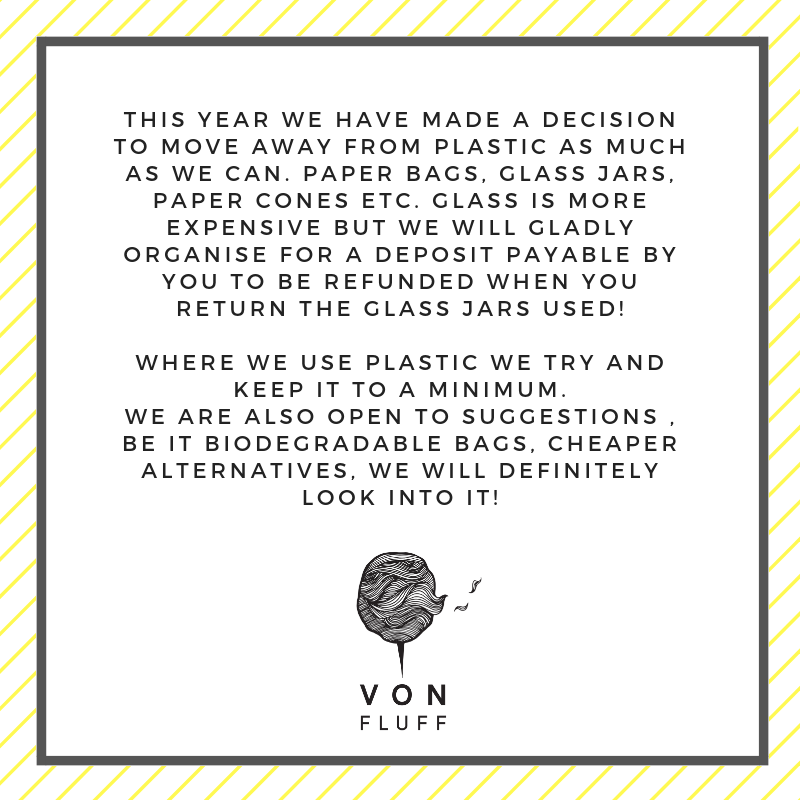 What are some of your different flavors:  Our fan favourites include Salted Caramel, Piña Colada and Fireball.
We are always working on new flavours and toppings. Currently we have a Cucumber, Green Tea & Mandarine, Chai tea and Jasmine & Nectarine as firm favourites. We draw inspiration from childhood flavours, seasons and trends.
What are your day jobs:  Lanah – Social Media & Marketing for a SA Pharmaceutical company & a small wedding venue in Blairgowrie.
Nicolene: Administration manager for a company called Timeless Tents, supplier of luxury canvas marquees and tents.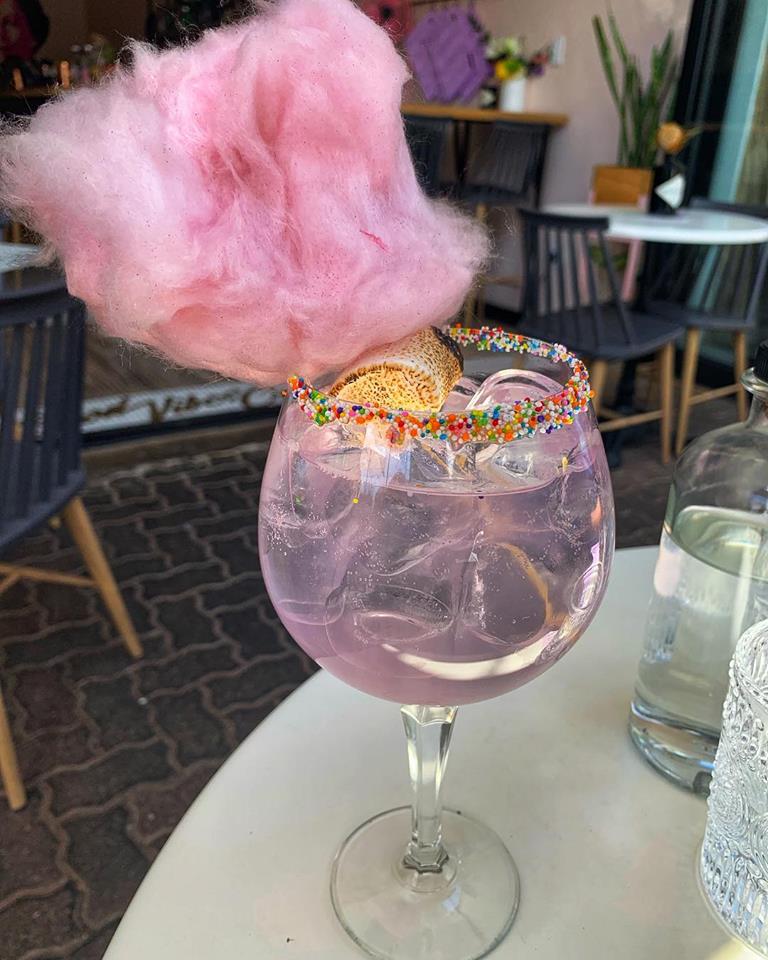 Tell me more about your cocktails with Tonic:  About a year ago Tonic asked us if we would supply them with candyfloss for their Mother Fluffer Cocktail on a weekly basis. Since then we have changed the flavours of the topper a few times and done special orders for events and parties at Tonic. They now have a signature Von Fluff range that is only available at Tonic. We love the collaboration!
Do you supply corporates/events:  Yes we do! Our petit black cart with matching bespoke umbrella loves to travel and will make a happy edition to any event. Fun, enticing and nostalgic. Guests (of all ages) will love it! We also do pre-packed bags that make great gifts or treats.
How can people get hold of you to place their order:  Pop us an email at info@vonfluff.co.za or head to our website for more info.
What markets do you sell at:  At the moment we are just at THE LINDEN MARKET but hoping in 2019 we can start looking at other markets in Jozi. There are so many cool markets in JHB lately.
You've recently rebranded, tell me more about this & how you chose your logo:  To celebrate our 1st birthday we wanted to update our look a bit. So Nicolene designed our new logo and we just LOVE it!!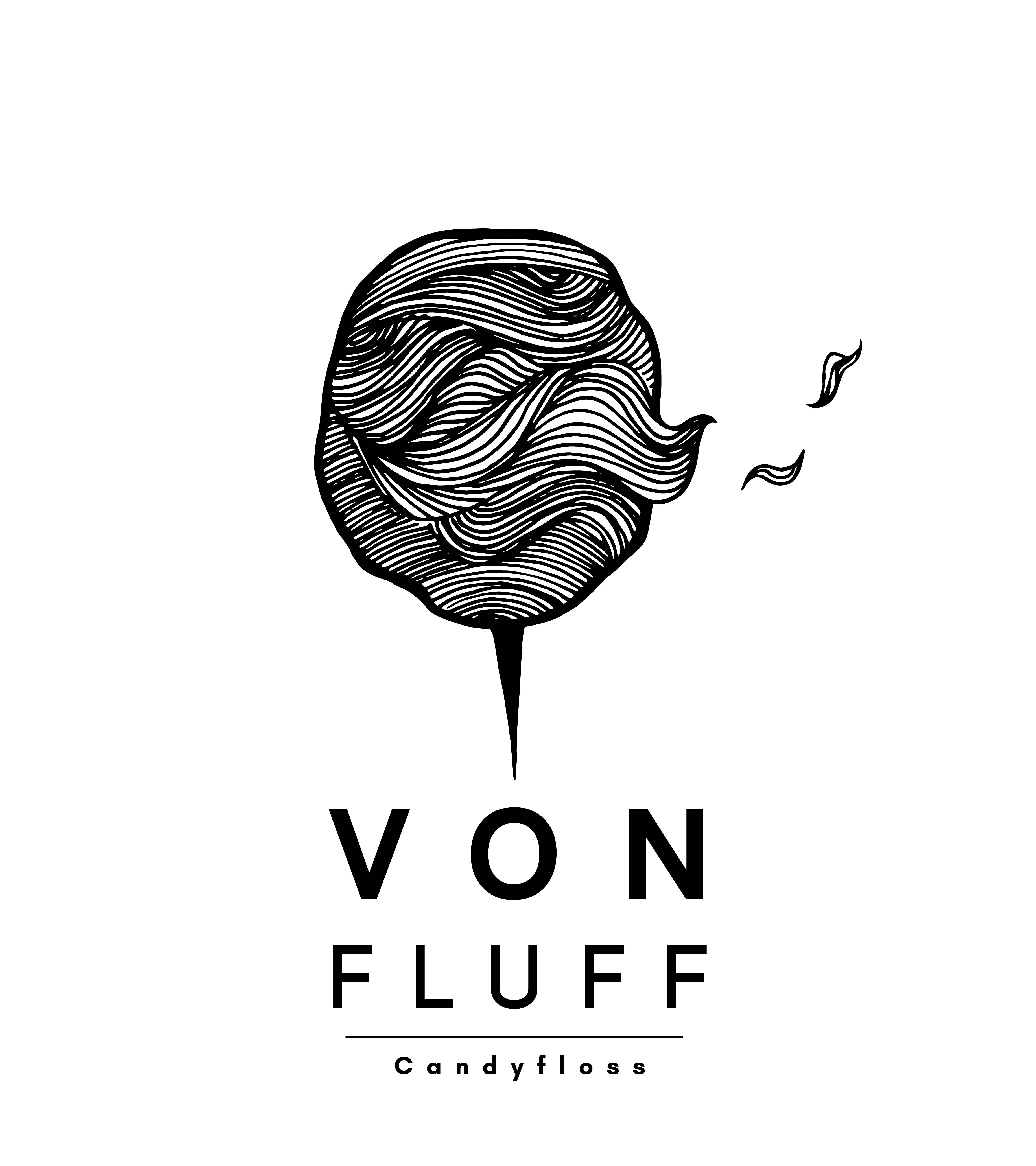 Quote you live by:  Our favourite life quote is: "Be groovy or leave, man." Bob Dylan
Our candyfloss is rather huge, so when we spin at a market or event, we always tell the kids (and some grown-ups) "It needs to be at least twice the size of your head!" That is our candyfloss moto!
Anything else you want to add:  If you are looking for that special something to brighten up your next event, party, wedding or launch then give us a shout! We can customize a package for any event.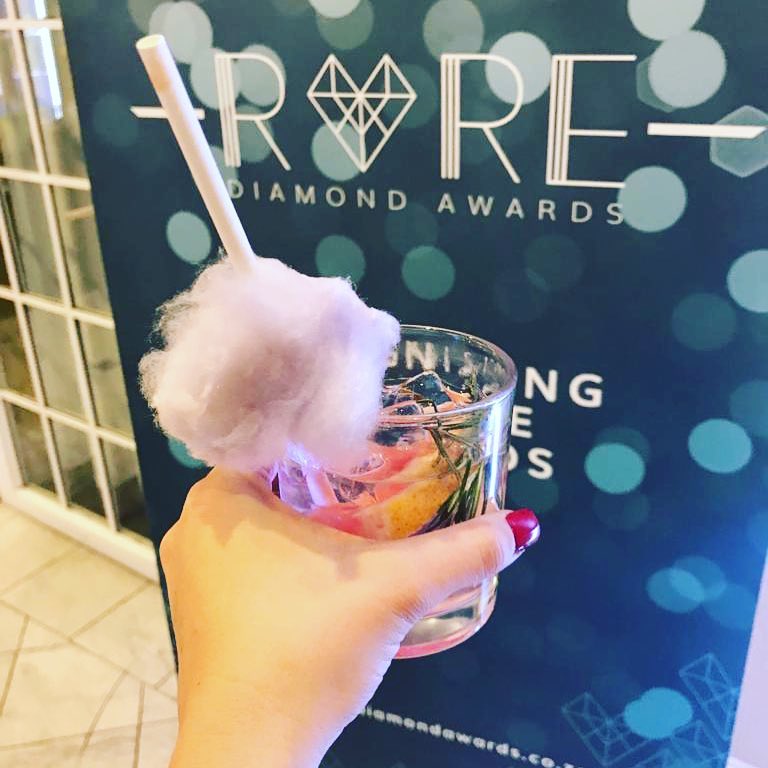 ---
Von Fluff as a whole have been so supportive & kind to me since I first messaged them, & I will always recommend them wherever possible.  I feel so honoured to have got to know these ladies a little more, as well as getting chosen to sample some of their new flavours.  The Spiced Chai is definitely up there in my favourite taste of all time!
Thank you ladies for your time, your passion for what you do, & for bringing candyfloss back at a whole new level.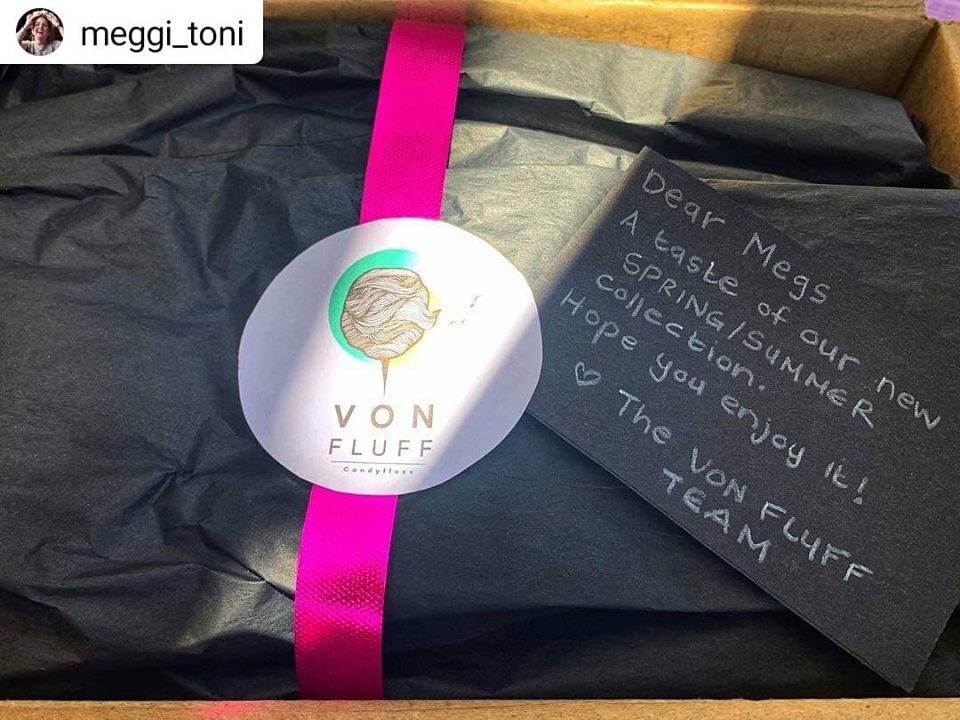 Please contact Von Fluff to help you take your event to the next level, & make sure you pop past their store at the next market & make sure you buy at LEAST one bag.  It may be difficult to choose your fave though!
---