Whilst working at Hobby X 2022, I met the most wonderful lady by the name of Yolandé. She came to the stand that I was working at and we spent some time chatting each day as she was working there too. We then began discussing our love of crafting and she then showed me her gorgeous polymer earrings from her range, UnoMeis. We just connected and I knew right then that I had made a new friend and couldn't wait to show you some of her beautiful earrings through this blog.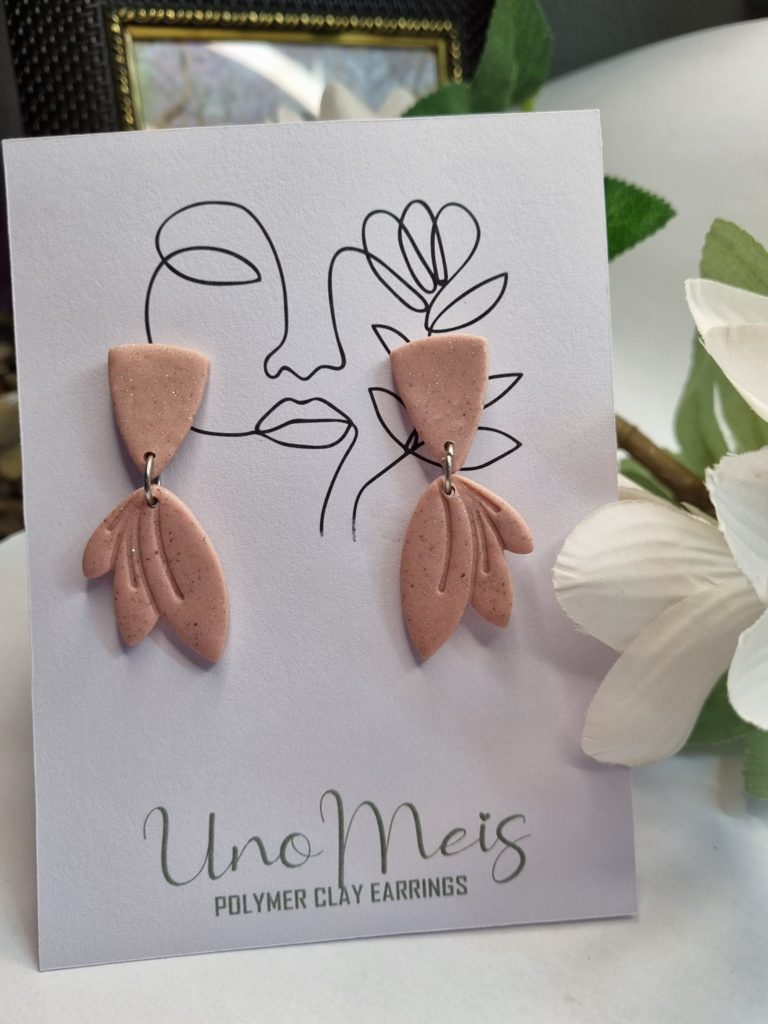 Yolandé has so many gorgeous options, and can even make you earrings to match a specific outfit or event! And let's be honest, a girl (or guy) can never have too many earrings…
---
Getting to know UnoMeis
Your name: Yolandé de Beer
Your business name: UnoMeis
Social media handles: Facebook, TikTok and Website.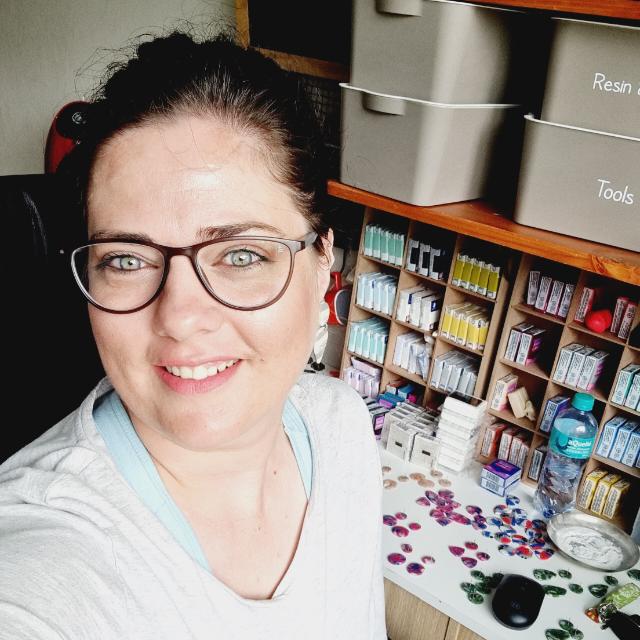 3 fun facts about you:
1 – I'm a professional procrastinator
2 – I was born on the very last day of Fall
3 – My number one bucket list item is to visit the Ground Zero memorial grounds one day
How did this business come about: 13 years ago when I got pregnant with my daughter, I had Hyperemesis Gravidarum (extreme morning sickness). I was so sick that I had to resign from my work. To supplement my income, my dad bought me a small beading kit to make jewellery to sell. Unfortunately, my dad passed away 2 days before my daughter was born. He passed away on 4 February 2010 of cancer, on World Cancer Day. My dad always called me UnoMeis. Uno – One, and Meis – Meisiekind. I was the only daughter. And I took that to celebrate and remember my father who is still dearly loved and missed.
Have you always been creative: Ever since I could remember. I've always had this urge to create something or to make something beautiful.
What makes your products so unique: The time and attention to detail. Each and every pair of earrings I make, I put my heart and soul into. If somewhere in the process of making a pair of earrings, I'm not 110% satisfied with what I've done, it gets scrapped. I will never sell something that I wouldn't buy myself. I always ensure you get value for money.
What is your personal favourite item you have made: Well, its not so much one item, but rather a technique. I'm totally obsessed with marbling. There's so many different ways and techniques, and the end result is always a surprise.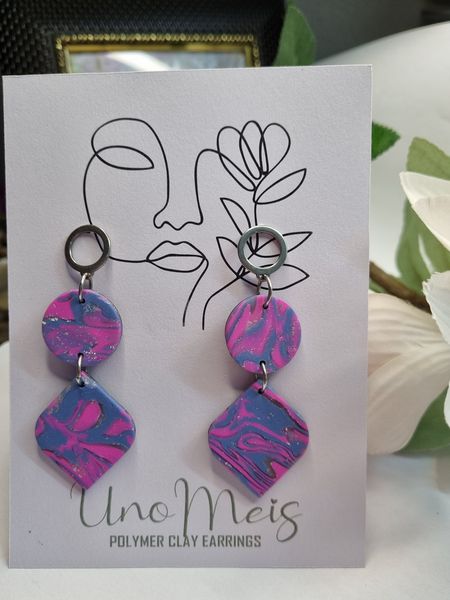 Do you do custom orders: I do, but unfortunately they take a bit longer than other orders, and I might not always have all the components in stock.
Where can people order your products from: Directly from my website. It will be updated shortly with a lot of new stock.
Quote you live by: Many of life's failures are people who did not realize how close they were to success when they gave up. -Thomas A. Edison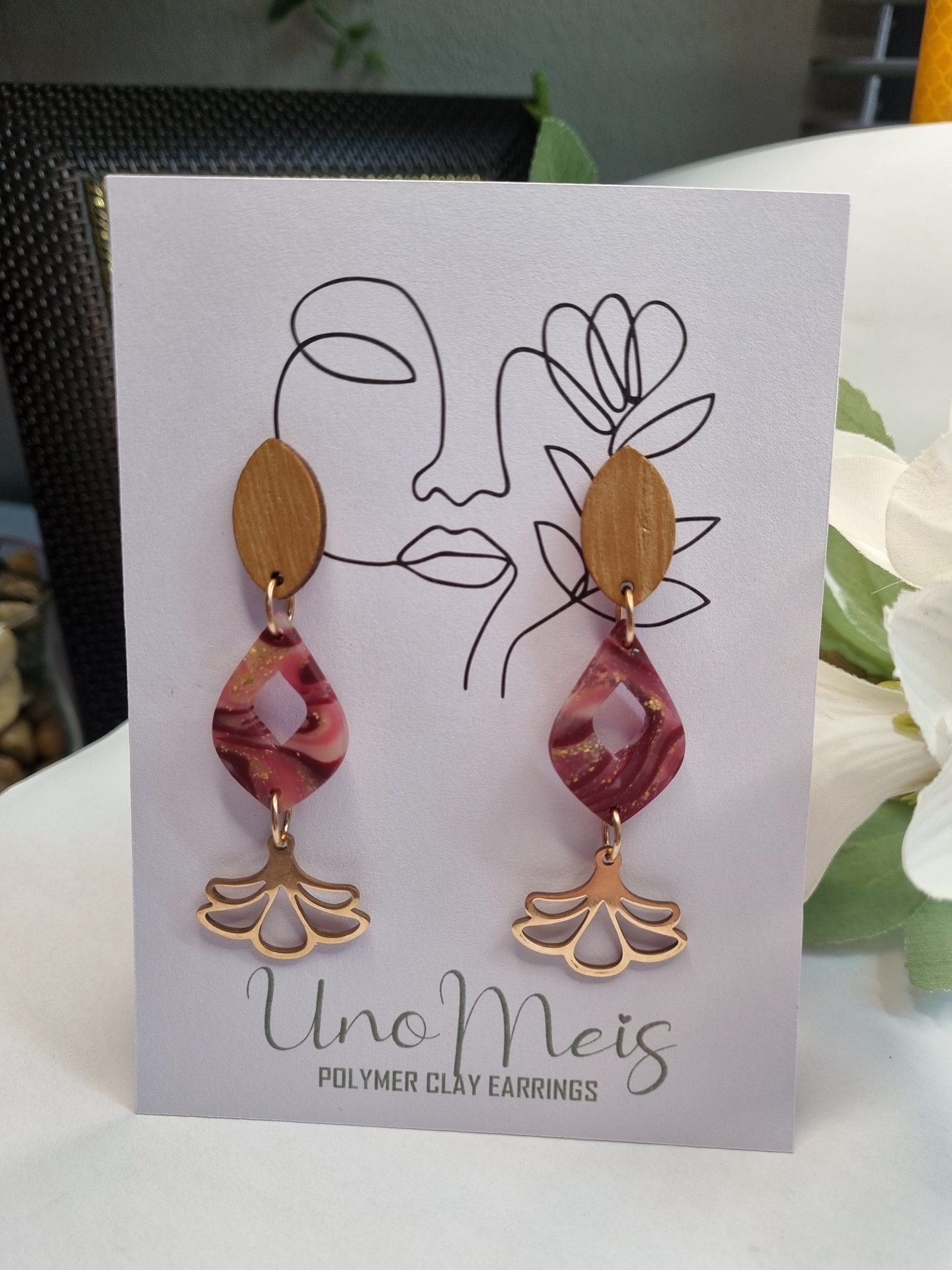 Anything else you want to add: Always try to do what makes you happy. I would much rather earn less and do what I love, than earn a huge salary and my soul dies a little every day.
---
Aren't these earrings absolutely stunning?
I could hardly choose which ones to show to you, as every piece is so unique and beautiful. And once you have met Yolandé, and seen her passion for UnoMeis, you will fall in love with these pieces as much as I have.
---