I first discovered NOUSH Projects when I saw their products at Gonk in Linden. I was immediately drawn to these creative pieces, and found myself staring at the intricate designs and love that had gone into each product. Although I flitted around the shop discovering items which I was mentally adding to my wish-list, I kept going back to the NOUSH area to admire what was on show.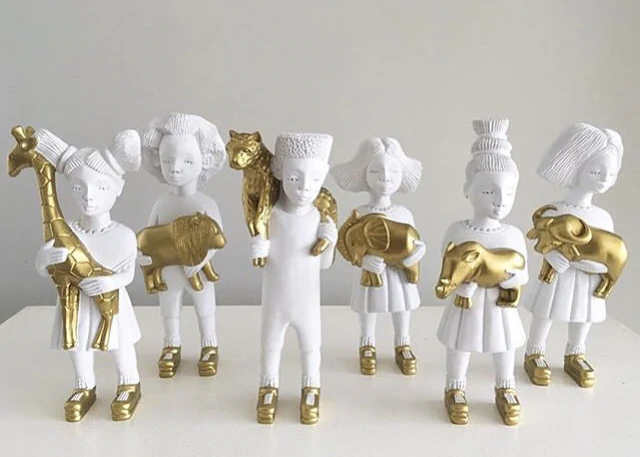 I reached out to Manoushka, the creator of NOUSH, and asked if she had the time to answer a few questions for my blog. The friendliness and love with which I was responded to made me realise just how much passion goes into each piece of this project, and that they really are created with so much love. I got to know Manoushka a little better, and I am thrilled to introduce her and NOUSH to you below.
---
Getting to know NOUSH
Your Name: Manoushka Kraal
Business Name: NOUSH
Social Media handles: Instagram and Facebook
3 fun facts about you: I love the number 3! I'm one of 3 sisters and I have 3 children :)))
Please can you explain to me a little more about your business: I'm Manoushka Kraal, originally from Amsterdam. My family is a wonderfully diverse collection of Artists, Journalists, Feminist Advocates, Musicians and Opera Singers.
After high school I attended Theater School in Arnhem and worked as a Theatre Actress in Europe for close to 10 years.
Life never moves in straight lines so in 2008 I moved to Durban, South Africa. I initially worked for an NGO that was partly focusing on traditional storytelling and the theatrical aspect of that.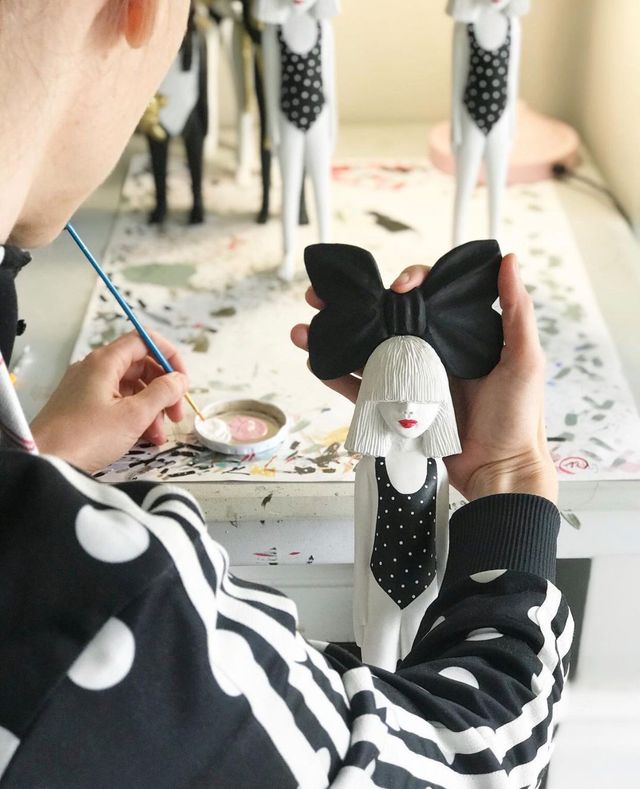 Soon my main role shifted within the NGO towards product development, which intertwined narrative storytelling into the beautiful handcrafted pieces we were sourcing and developing.
During my time at the NGO I travelled extensively through out KwaZulu Natal. I totally fell in love with Durban and KwaZulu-Natal; It's difficult not to. After a couple of years my time at the NGO reached a natural end point. I set out to start my own independent range of products that weave story into beautiful objects.
I decided to use the popular African #clonettedoll as a departure point to develop a figure. Clonettes are known as little angels that will look after your loved ones and guide them through life.
Modern Clonettes are mass produced from blow-moulded plastic, but are inspired by dolls that originally were made from wood. I wanted explore those origins and play with the form and idea.
Each of our original figures is first hand-carved from Jacaranda wood, from which a mold is made and then resin composites are produced.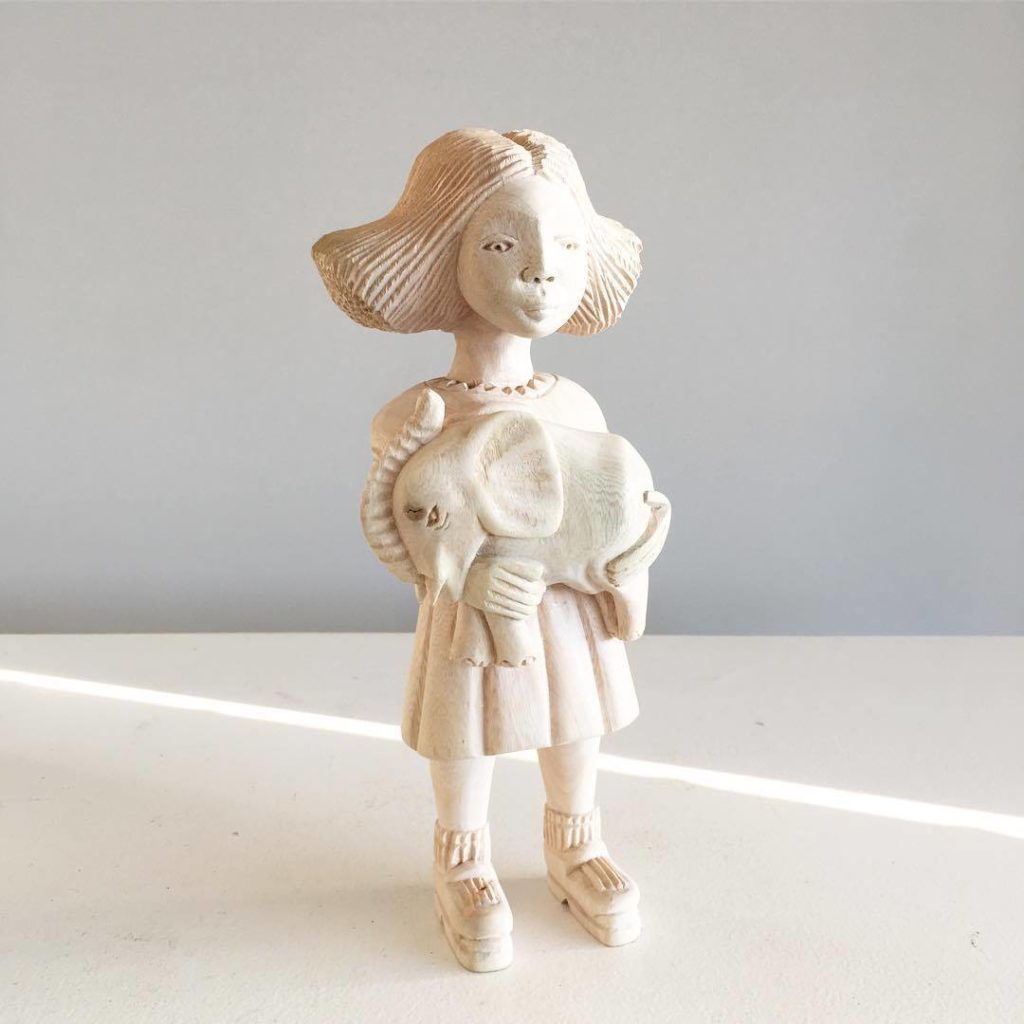 From the initial success I decided to give the first figure Thando, brothers and sisters.
After a while, our Clonette inspired family grew and evolved quite a bit… incorporating iconic African animals and developing an aesthetic that is distinct from the original inspiration.
Where can people purchase your products from: from us directly, by just sending an email, WhatsApp or DM via Instagram
Do you do custom orders: Yes, within our particular style we do make wooden originals that get carved by hand with possibly customised details, like the animal they hold.
Who do you think would appreciate your products: They often are given for memorable occasions like births, weddings, anniversaries etc… I love is that the people appreciating our figurines are very diverse in age. Mothers buy them for their child's room or nursery and love them as much as their kids do.
What is your personal favourite item from your range: I wanted to say I don't really have a favourite, but realise that Sia holds a special place. With her it was the first time I introduced the long fringe and red lips. Over time I think those became very iconic for the Noush Dolls.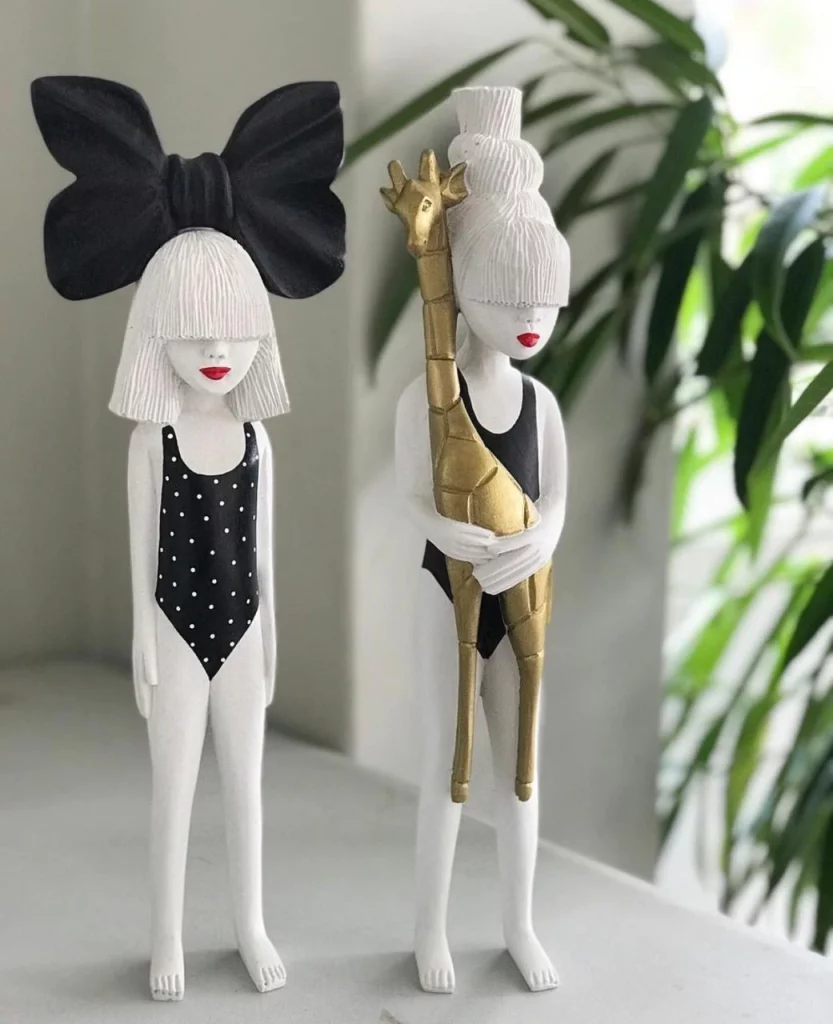 What have you found to be the most popular items: Our Top Knot Girls: Noxi (with giraffe) and Panga (with pangolin) are the most popular at the moment, but it tends to shift a bit depending on the seasons 😉 Our Little Six Children are also very popular.
What do you love most about your range: I love it when the figurines bring joy and comfort. They often create a very personal connection with our clients. Some people share their very touching life experiences because of the figurines.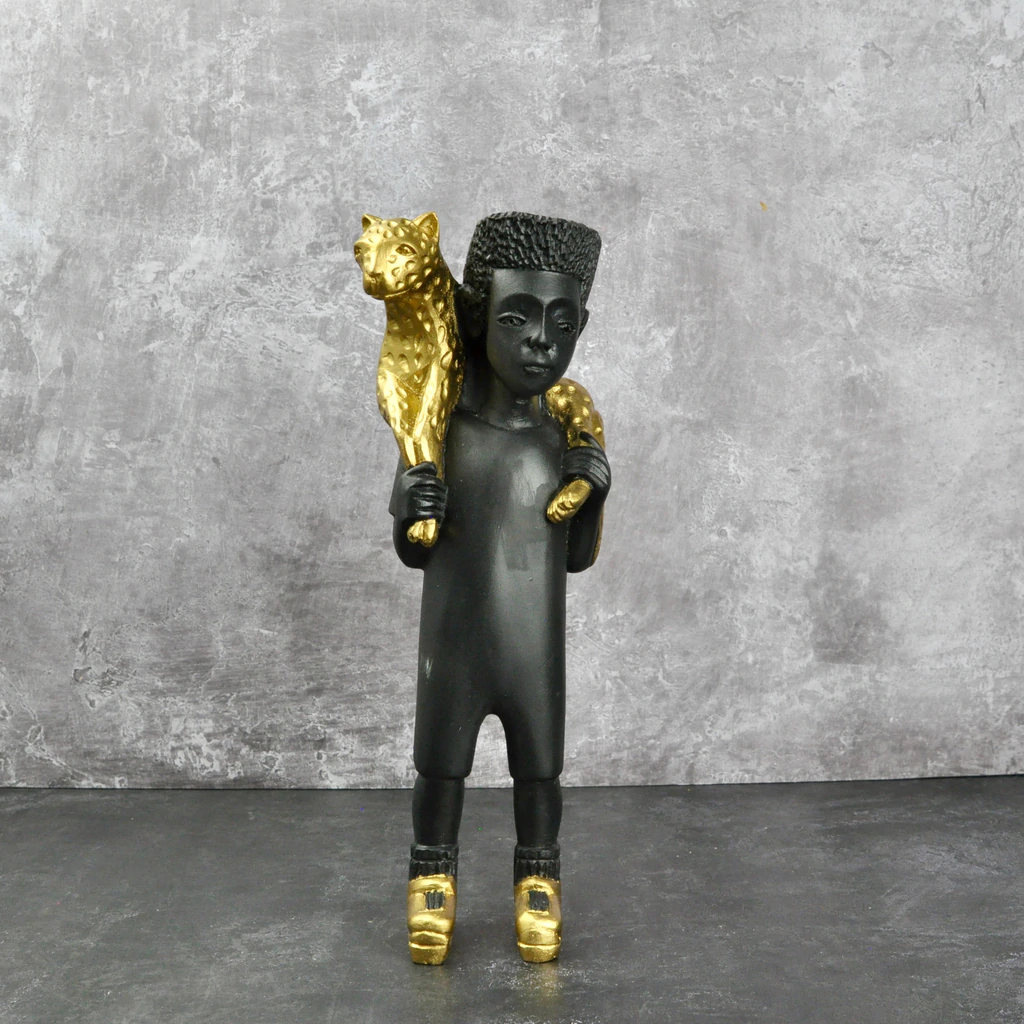 What does your range represent for you: The figurines symbolise for me that we should never lose our inner child. On purpose the figurines always have a childlike appearance although they also have elements of grown-ups.
Quote you live by: Be kind whenever possible. It is always possible.
---
As I was typing this up, and searching for images to include, I was again reminded of the beauty of each of these creations. I love the personality that shows in each of them, and how they can truly fit in with any decor or theme within your home. And I think I agree with Manoushka that the "Sia" dolls are my favourite – although every time I see another NOUSH doll my heart skips a beat!
Please support this stunning local business, and tag me in your pics when you purchase one for yourself.
---