I came across this great clothing line a while ago, & when I started reading more about them it truly pulled on my heart & I knew that more people needed to know about this.  A girl I went to college with always dresses her daughter in the most gorgeous outfits, & when I saw this brand tagged in one of her posts I immediately set to finding out more!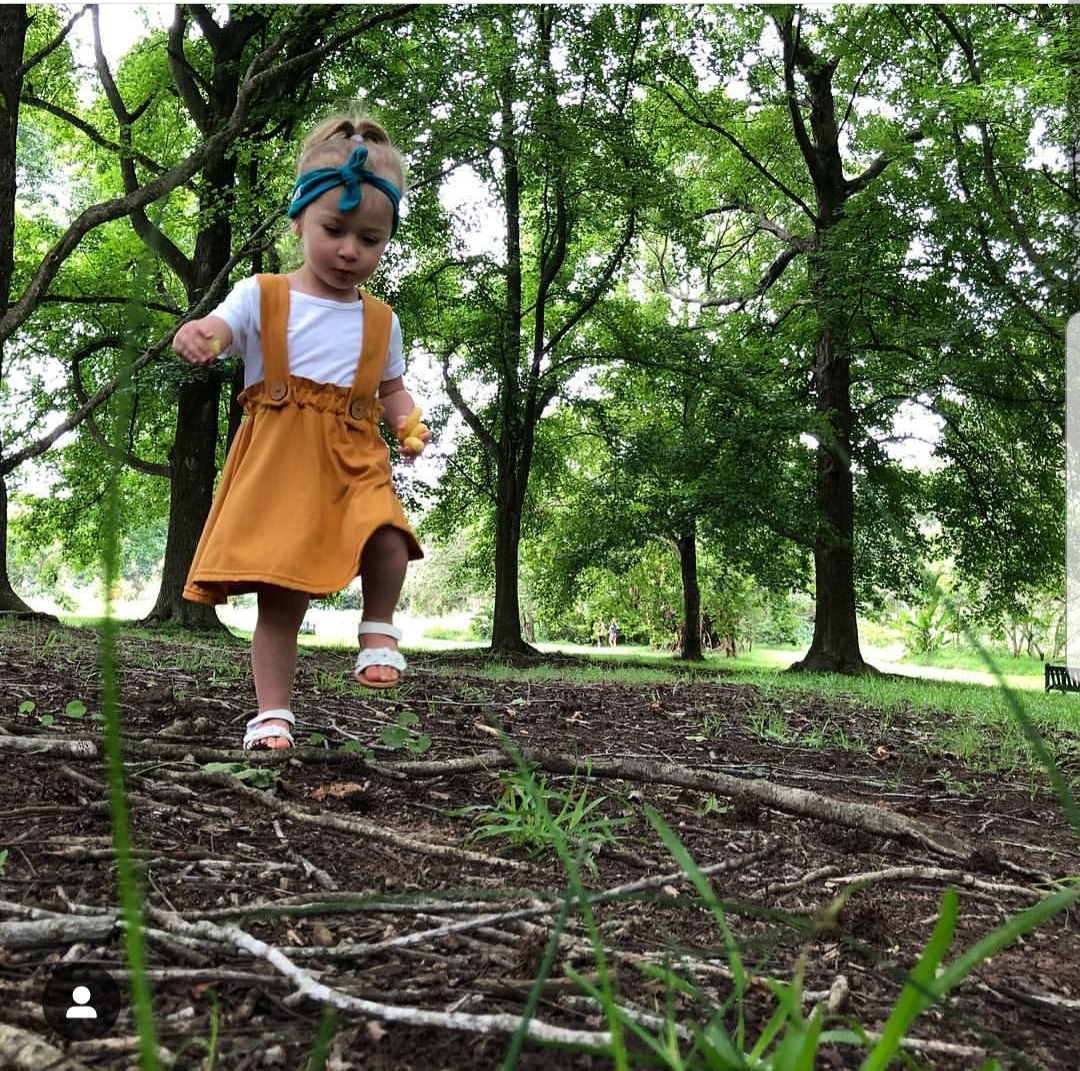 The top definition of a "sillybilly" is as follows: A person, who acts in a special way and is not afraid to do so. Usually a small, cute, person who is very happy and can make you laugh whenever they want to. Also some one who is very fun to be around and acts in the silliest way possible.
"Why are you so cute, you sillybilly."
#silly #cute #funny #entertaining #fun
---
Your Name:  Joy
Your Business Name:  Sillybilly / Sillybillie.  Sillybilly is spelt two ways : SILLYBILLY and SILLYBILLIE . For boys products I use the Y and girls products I use the IE.  Just a fun way to distinguish gender fabrics.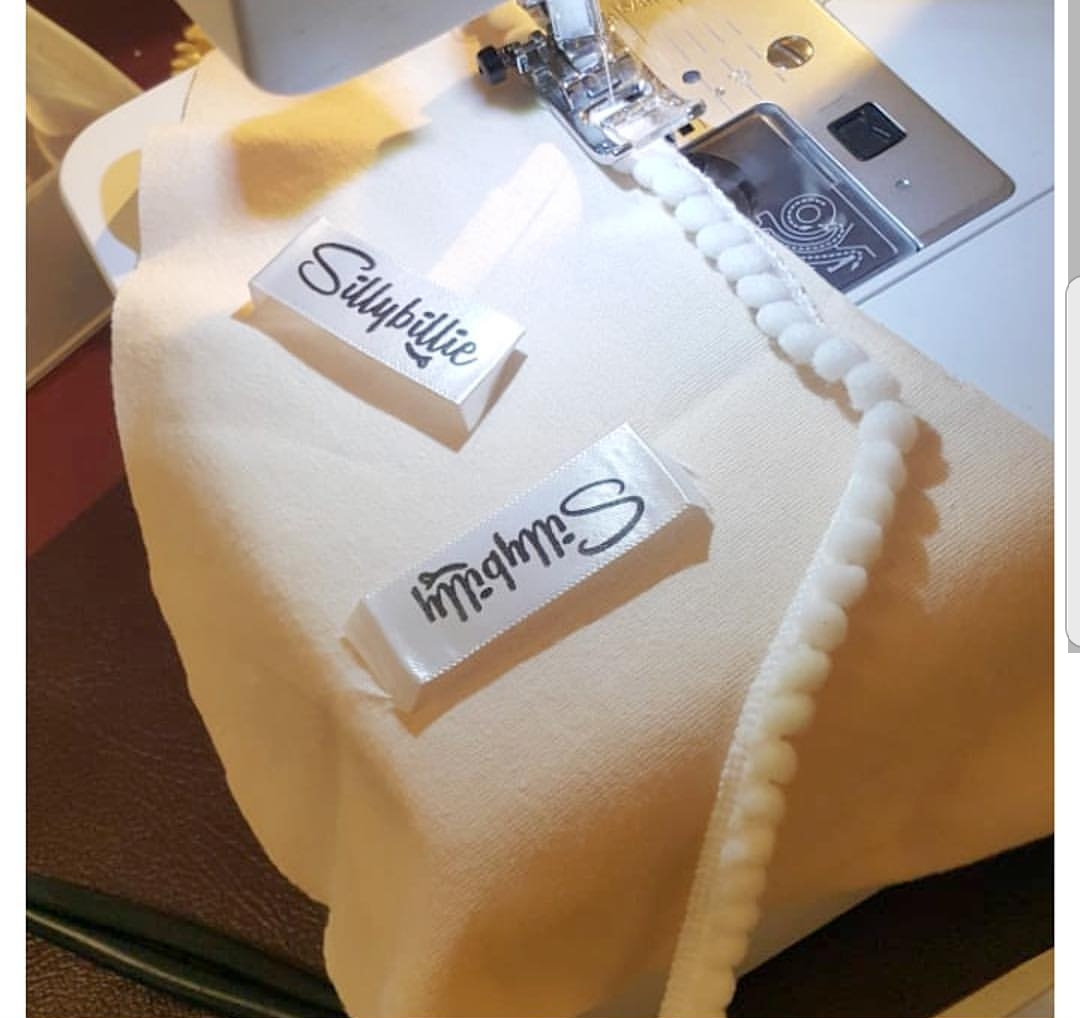 What do I do?  I create beautiful handmade, affordable quality boys and girls baby harems, bloomers, rompers and suspender skirts…. and this is only the beginning!  Michaela, my Down Syndrome daughter, handmakes teething rings and teething bracelets called Beany Biters. These are made from quality silicone beads and wooden rings. Only child safe quality will do!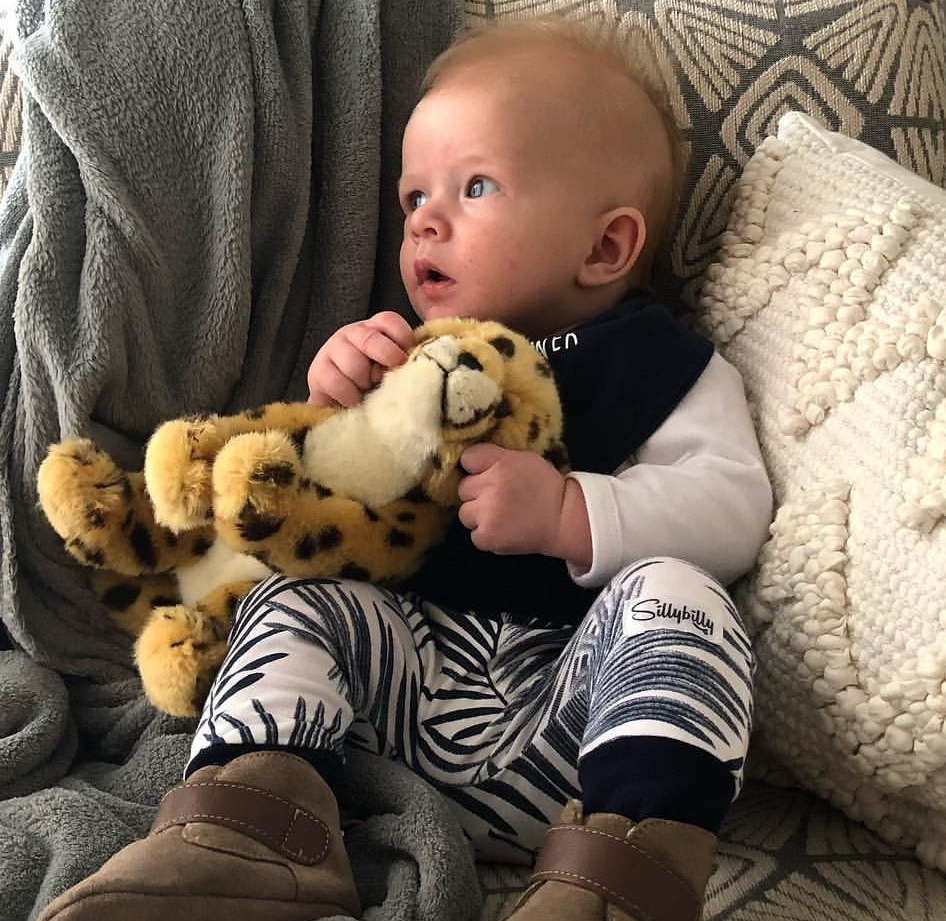 How did I start?  My daughter Megan fell pregnant with my gorgeous grandson, Scott. I relished in this idea of being a grandmother so decided to make him something special and sewed some beautiful harems for her nappy party. When my gift was opened my children suggested I sew to sell and open a business.  I had been retrenched a few months earlier so I took the bull by the horns (I will admit I was nervous). I took what little savings I had at the time and bought fabric. I created a few pieces and we created my Instagram and Facebook page and I have never looked back.  Sillybilly was born. Having Michaela at home with me most of the time (she loves to thread things) we decided to incorporate baby teethers, made from scratch by her. Beany Biters then started.
What makes my products special?  Every stitch, every button and every item is made by me and me alone, from start to finish. I don't use an assistant or a CMT. In doing this I am able to keep my prices affordable, hence you don't need to pay a lot of money to dress your baby beautifully. Quality control is of utmost importance. I will even redo the label if it does not look straight. I'm a perfectionist when it comes to Sillybilly.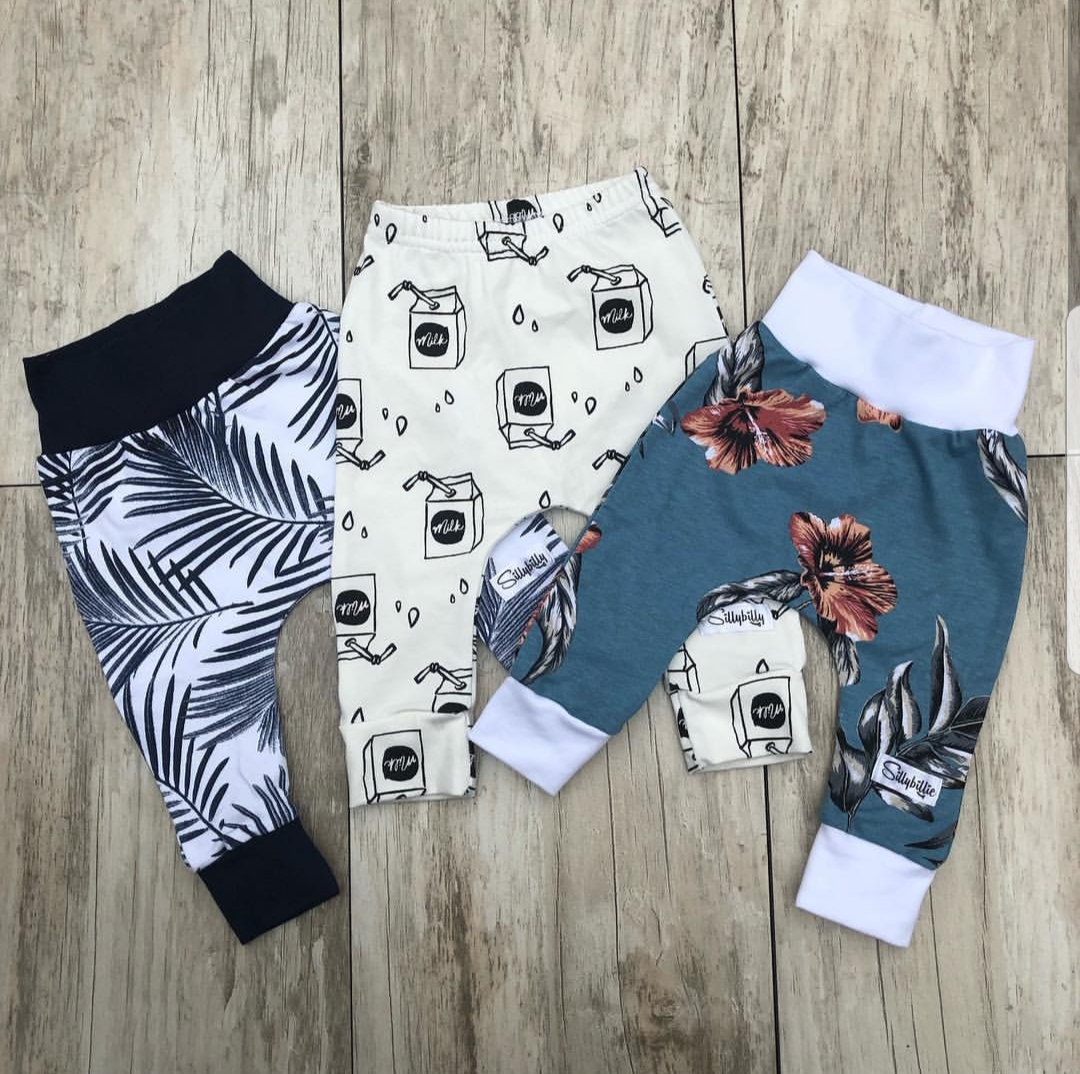 Most popular item?  This has to be my highwaisted girls bloomers. I can't tell you how many I have made. I think it's the soft, cool feel and the beautiful colors. Pop them over a nappy on a hot day and "walla" you have a gorgeous baby!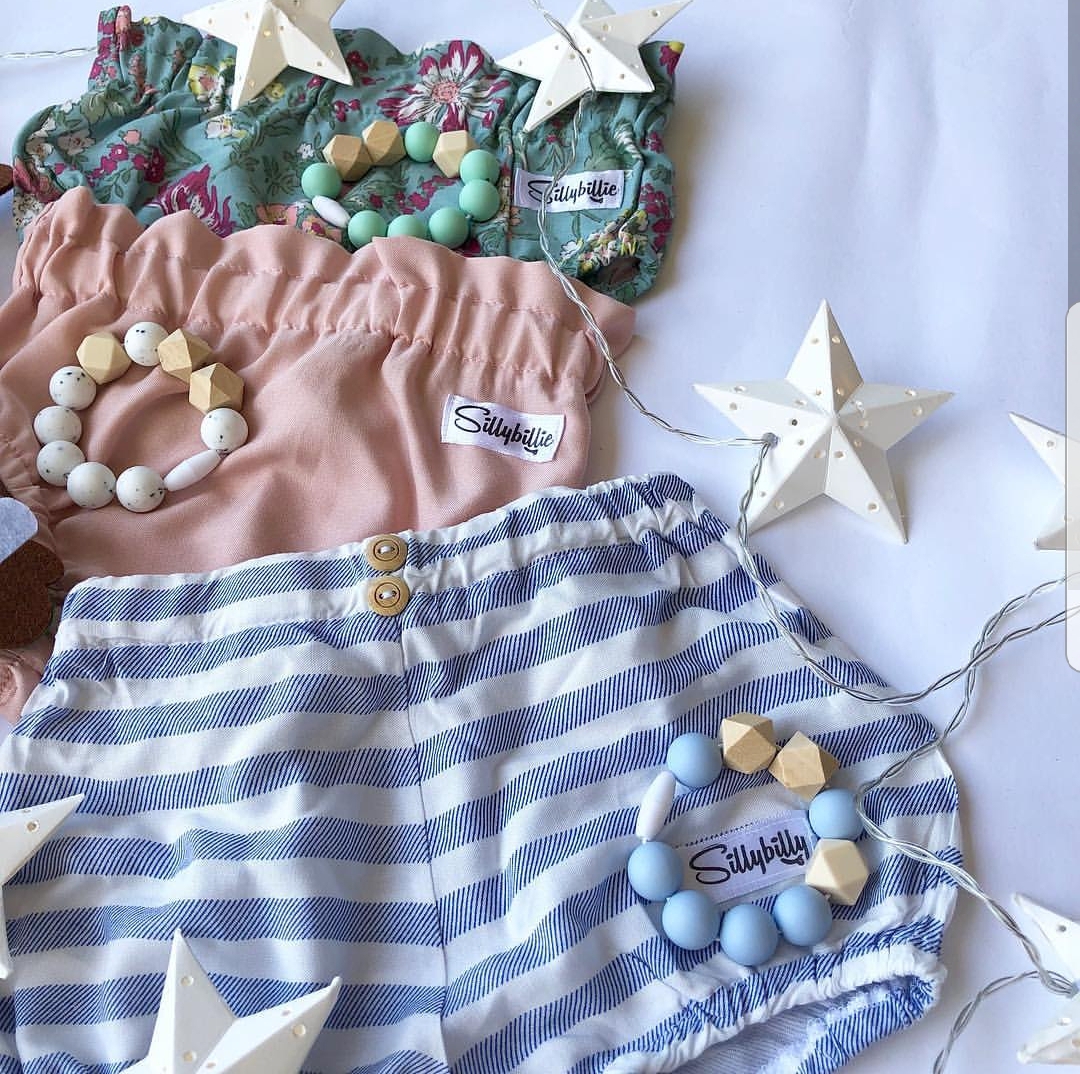 My personal favourite? Every piece I see on a baby is my favourite.  There is nothing more rewarding than seeing a piece come to life from a flat piece of fabric on a roll.
How do people order? 
 I have an
online store
. Its proved to be so easy and for me it's been amazing. Getting orders via email, I get stuck in and courier them off as soon as I can. Please pop in and have a look
My daughter Michaela.   Michaela was born with Down Syndrome.  She is 23 years old and attends a special needs college called Careways in Kloof, Durban. She loves dancing and dances with Flatfoot Dance company in Durban. Her nickname is Beany (comes from calling her Michaela Bean!) so when we were thinking of a name for her business my daughter in law said "Beany Biters". She takes great pride in her work and gets super excited when an order for them comes through.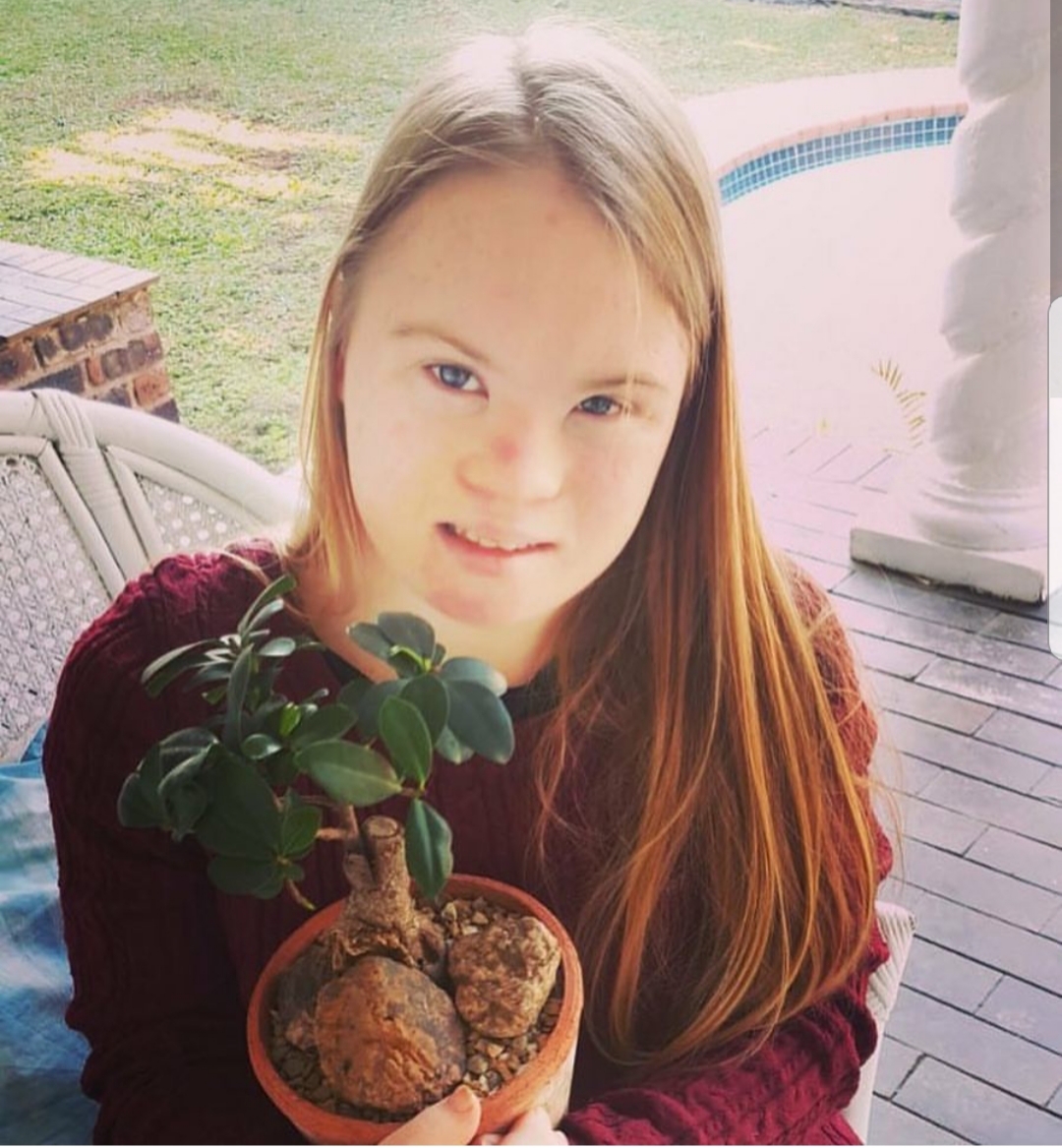 What quote do I live by?  Mmmmm a hard one as there are so many.  But one that comes to mind is "NEVER DOUBT ONESELF!!!" If I had just doubted myself for second at that nappy party I would not have this precious business.
Anything else to add?  My fabrics are mostly chosen by my daughter Megan.  She has graphic design flare behind her, young and knows her stuff! She is my amazing marketing lady who runs her own digital marketing business so I'm fortunate to have her run my pages.
My third bedroom is turned into my studio where I have three trusty Bernina machines. Frankly it's my "happy place!"
I have been married to Ronny for 10 years. He supports me 100% in what I do and love. My whole family is behind me and tell me every day how proud they are. So for this I THANK YOU SILLYBILLY  🙂
---
With all my friends that are currently pregnant, or just recently given birth to their own gorgeous miracle, I know that they are certainly going to be getting gifts from this company!  A mum & daughter duo with a passion for what they do makes my heart so very happy.  And does this not remind you that you can set out to achieve whatever you wish; regardless of what society says "no" to?
Please support Sillybilly & Beany Biters.  Because we all deserve that little bit of good in our lives!
---