Oh I wish I was a punk rocker with flowers in my hair
In seventy seven and sixty nine, revolution was in the air
I was born too late, into a world that doesn't care
Oh I wish I was a punk rocker with flowers in my hair

–I Wish I Was A Punk Rocker (With Flowers In My Hair) – Sandi Thom
Last week I turned 30, & it was a huge milestone for me. Never mind the fact that 30 officially means that I have joined the dark side, but it was also a hugely enlightening experience for me as I have finally completely accepted who I am.
For so long we are forced into boxes that society sets out, & all I ever wanted was to be accepted by "the cool kids". Last week, whilst undergoing yet another treatment, I took a good hard look at my life & realised that I need to be happy within myself & stop trying to fit in with what others expect of me. I don't need to dress a certain way to fit in, or be "normal" to be accepted.
I am a "hippie", I enjoy comfort over fashion & I don't mind being a little different – in fact I embrace it now! I will always be a little girl at heart, & love being able to do all the girlie things. Aren't we lucky that as women we have so many beautiful things to choose from & reflect our individuality? Why do we try so hard to look like everyone else then?
Whilst searching for my perfect flowercrown for my party, I came across the most amazing page called Opgedollie (you can follow her on Instagram as well here). She custom makes flower crowns for kids & adults; blooming bellies; mermaid crowns; unicorn crowns & recently even made flower wreaths for dogs! Yes, I need to get one of these for my chihuahua, Lola…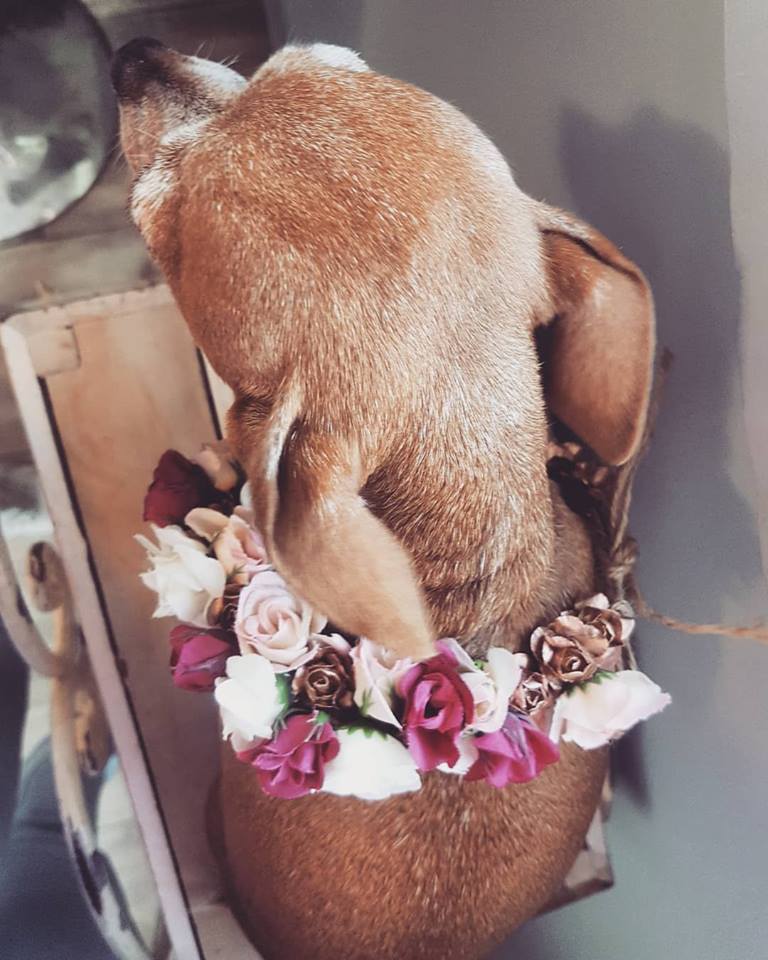 I had spent days scouring the internet & Facebook, asking for recommendations & when I saw her page I stopped immediately. Lené answered my queries with enthusiasm & was so willing to help & I just knew I had to have one of her creations! Every girl wants to feel like a queen & these crowns do just that. I wanted to be a "fairy princess" on my birthday…
I sent her the colour scheme I was wanting & she sent me some images of what she had put together – which was way beyond what I even had in my mind. It was delivered safely within a week & I couldn't wait to rip open the package & try on my handmade crown!
I will definitely be ordering more from her in the future – I will find any excuse to wear one & there are just so many that appeal to me that I think I need to start building up my own collection. They are each unique, special & I think every woman deserves one – & deserves to feel beautiful. I ended up in hospital on my birthday & rocked my crown in ICU; & it made everything so much better.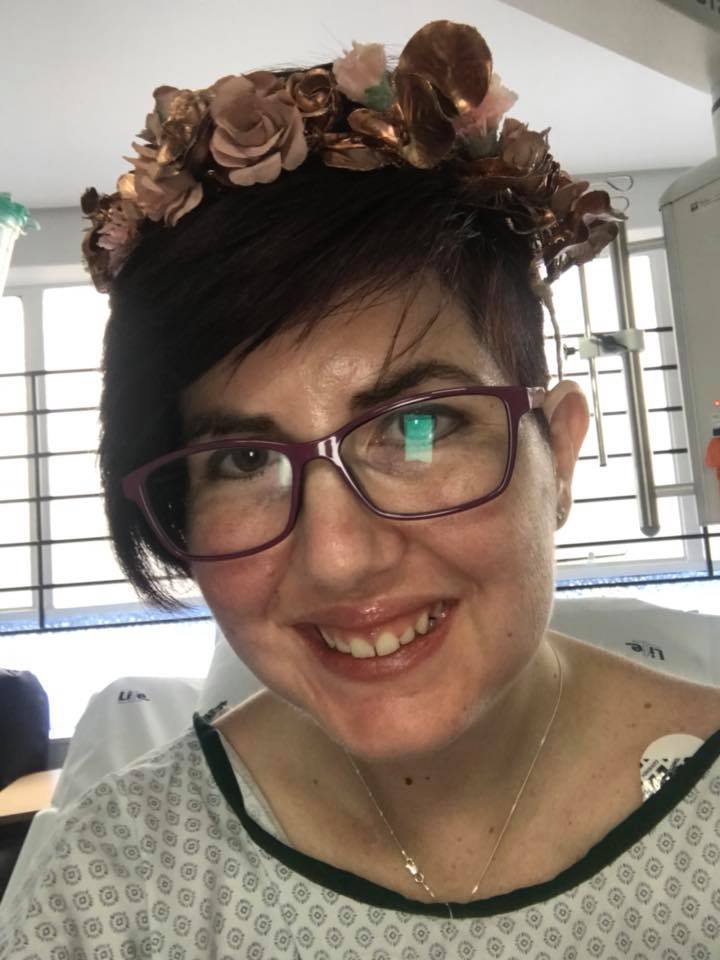 And this was at my "Coachella" themed party – the top was a gift from Odette Gomes herself & is something I will treasure forever!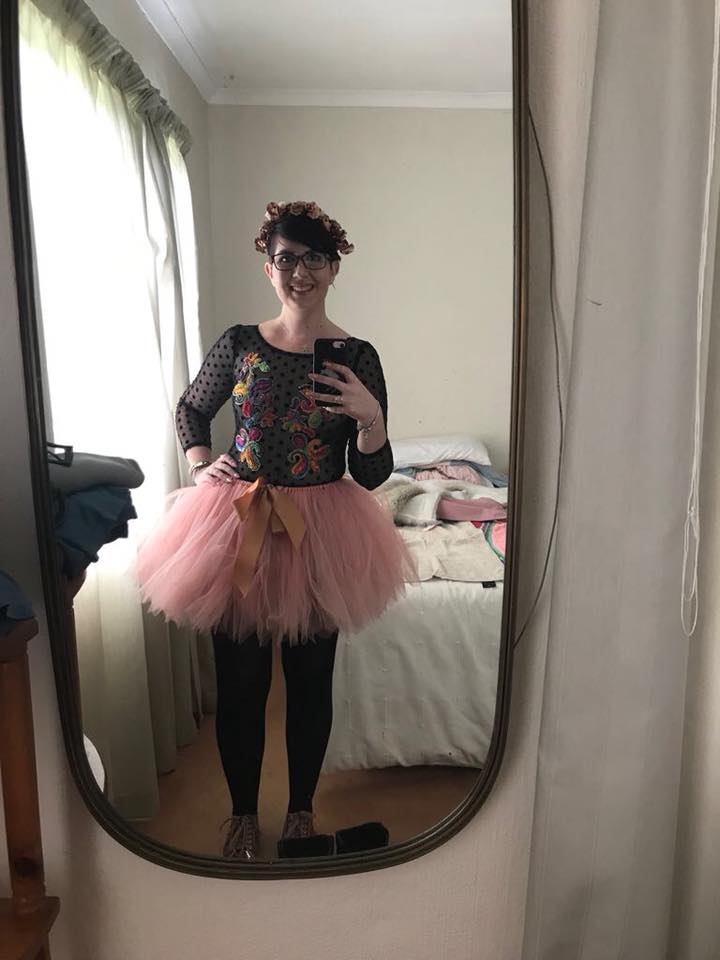 Please support local – you won't find the quality or love in any of the store bought flowercrowns (believe me, I looked!).
Opgedollie, you have got yourself a client for life & I can't wait to order my next one (& for Lola!) for our family photoshoot.
---
I asked her a few questions to get to know her a bit better:
Name: Lené (Nytjie) Heck
Business Name: Opgedollie.
Fun facts *I don't go to the mall (ever)
* I am a sucker for art
* I am a mother of 2 (boy and girl) gorgeous kids.
*I get excited when people are passionate about something.
*I am a laid back kinda old soul. When someone skydives Ill be the one watching. Lol
About Me: I started doing makeup in 2010 in Polokwane. I was working under my own name. I was also working part-time at my Dad's Practice, Boabab Medical Orthotic and Prosthetic Services. I then became very busy over the years and decided to rebrand my business to Opgedollie in 2015. During the rebrand I was searching for someone to make me a flowercrown and no one could, so I did it myself, and I haven't had a day off since then! I absolutely love flowercrowns. Just such an amazing way to stand out be bold and be seen. It boosts my confidence. And I hope that is what happens to my clients.
---
Thank you so much for sharing with us & for continually showing your beautiful products & ideas.