About 2 weeks ago I received a parcel from Just Matcha that contained a tin of matcha & the sweetest handwritten note.
Matcha has so many amazing benefits, & I have been contemplating buying some for quite a while now. I have really been battling with a lack of energy, & because I often battle to swallow I know that I am not getting my nutrition in that I need to gain some strength.
---
When I came across Just Matcha, something just spoke to me. I loved the layout of their social media; their interaction with their customers & there were only positive reviews about them. They are based in Harrismith in the Free State, but courier their product all over South Africa. Plus they are currently running a special on their Matcha Essentials Kit at the moment (you can see the correct way to make Matcha here). Tea for me is always my escape, & I have always said that a good cup of tea can fix any bad mood or any situation really.
Just one cup of Matcha green tea a day and you could be enjoying these awesome benefits:
• Fight cancer cells
• Lower cholesterol
• Increase weight loss
• Kill free radicals
• Ward off bacterial infection and illness
• Prevent viral infections
• Moderate allergies
• Oral deodorant and sterilizer
• Prevent dental cavities
• Improve memory and concentration
• Enhance cognitive function
• Boost immune function
• Reduce blemishes, wrinkles and sun-damage
• Raise energy levels and alertness
• Alkalize the blood
• Regulate the heartbeat
• Build strong teeth and bones.
In fact, you'd have to be crazy not to drink it!
Matcha tea is unique because with any other tea, the leaves are steeped and some of the nutrients are drawn out, but the remaining good stuff is thrown out when you dispose of the leaves. The meaning of the word 'matcha' is literally 'powdered tea', because the rich, green leaves are ground to a fine powder and dissolved in to each little cuppa. So, when you drink a cup of Matcha tea, you are getting every bit of good stuff you can. Not a smidgen is wasted! (this was taken directly from their website – but I agree with it 100%)
---
When I received my Matcha, I was so excited to try some. My husband & I usually have a cup of tea/coffee in the morning when we wake up to just chat through the day & have a little bit of quality-time together. It is so important to start your day off on the right foot to make sure that your day is a good one!
You add half a teaspoon into a mug, then add a little water & mix it to make a paste, before filling up the mug with boiling water. Initially I added a little bit of honey with it as I didn't want to feel like I was drinking grass! But, I am now drinking it without adding anything & it is absolutely delicious.
---
The change in energy is definitely something I noticed first. I was no longer as sleepy throughout the day, & I just felt "clean" drinking something natural more than putting chemicals in. I had a fresh taste in my mouth & my skin is already looking softer & healthier.
I have been in hospital the past 3 days & forgot to take my tin of Matcha with me – & let me tell you that I can feel a huge difference. I definitely don't have as much energy & my body just feels pap. I can't wait to have a fresh cup of it first thing tomorrow!
If you haven't tried this yet, I would really recommend it. Matcha has changed my life & I won't be without it ever again! Special thanks to Jonathan & Courtney for spoiling me with my very first tin. You guys rock. Next time I am definitely ordering the full kit as I want the full experience!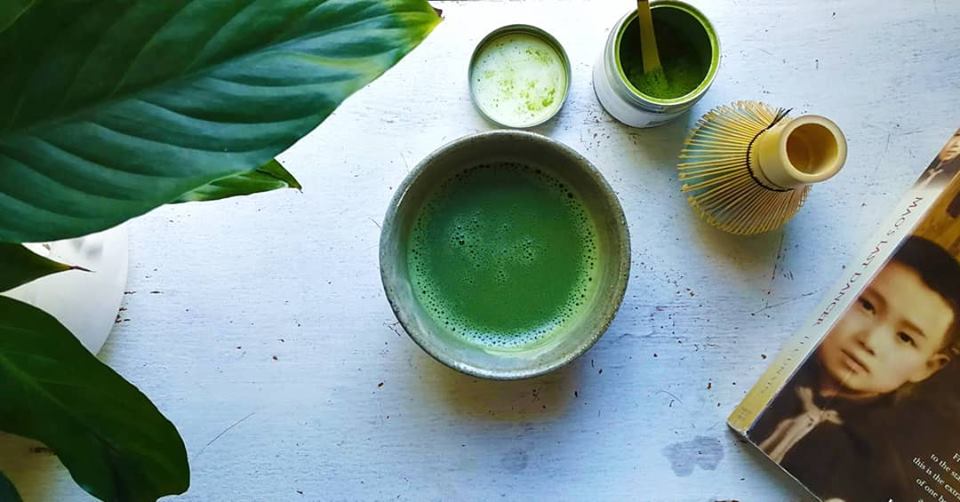 Have you tried Matcha before? What are your thoughts? Comment below xx
P.S. Cover image found on Etsy.com