Are you a person that smothers your food in delicious sauce, or do you prefer it bland? I have always been a fan of yummy sauces to suit my mood and the type of meal that I am eating. So when I was sent some delicious hot sauces by Vera from Super Sauced, I immediately invited some friends over for dinner and we gave them a try.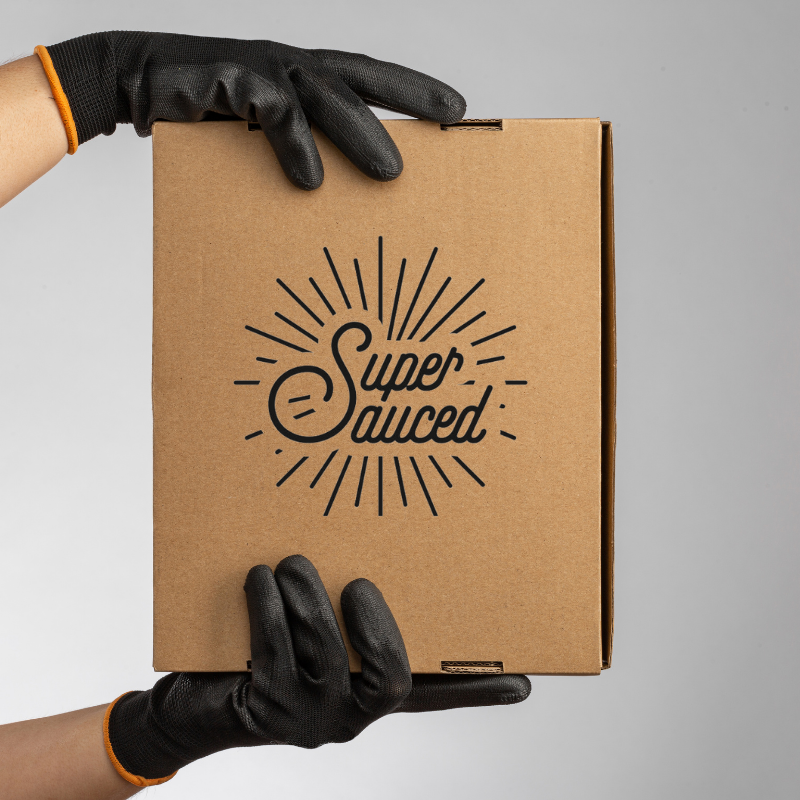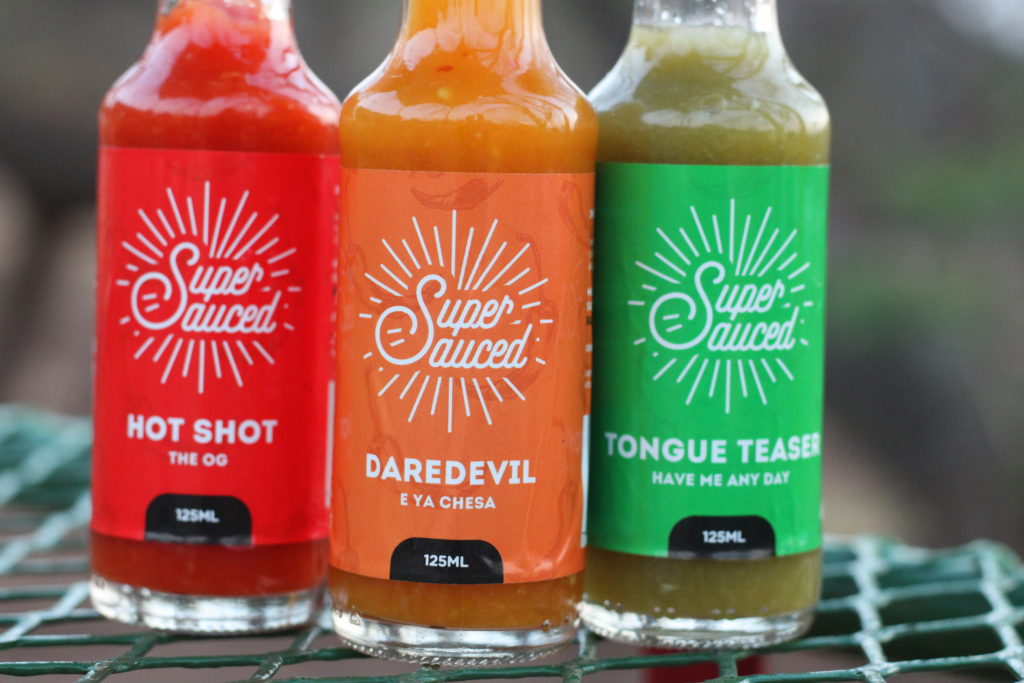 With 3 flavours to choose from, there is a level of heat to suit every palate. I recommend every household stock these in their pantry, and start adding them to your meals immediately!
---
Super Sauced… As told by Vera
Your name: Vera Khumalo-Gildenhuys
Business name: Super Sauced
Social media handles: Facebook, Instagram, Twitter and Website.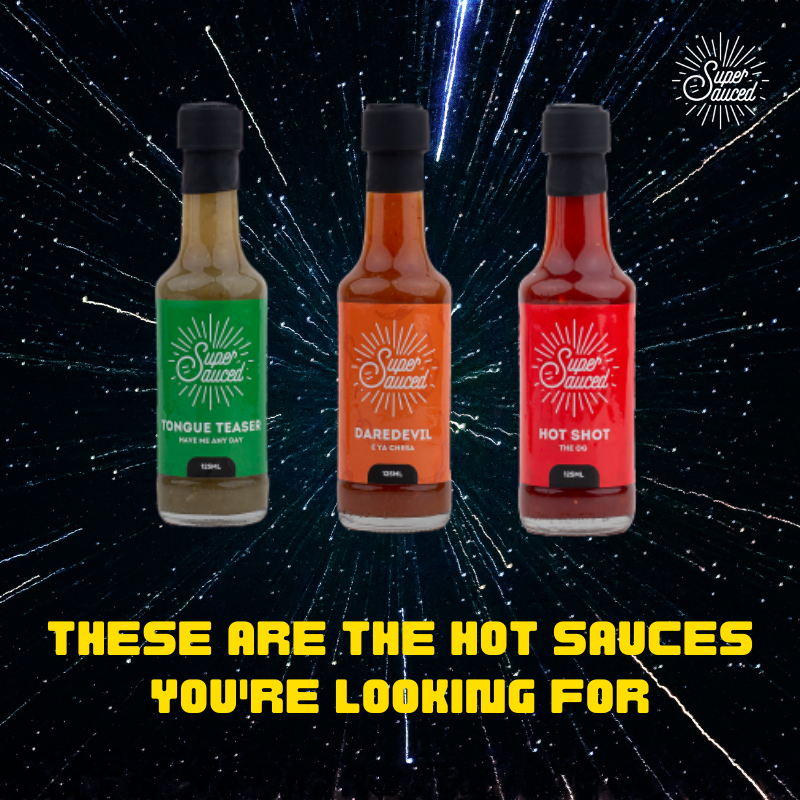 3 fun facts about you:
I live for adventure, I can't stop thinking about cooking and I smile all the time- hoping it's not muscle spasms.
Please can you tell me more about how this business started:
My love for cooking went deeper into making my own vinaigrettes, sauces and mayonnaise. It's like experiments for the things I thought were difficult to create. So, when my husband's birthday party was coming up, creating hot sauces as a gift was something cool to giveaway and something I can create rather than just re-bottle bulk sauces. After perfecting the "formula", my husband found one of the bottles, tried it and absolutely loved it. It was actually his recommendation that we could sell it so we started looking for markets and now we are here. I started experimenting with different chilli peppers and combined with the things I love creating on a daily basis.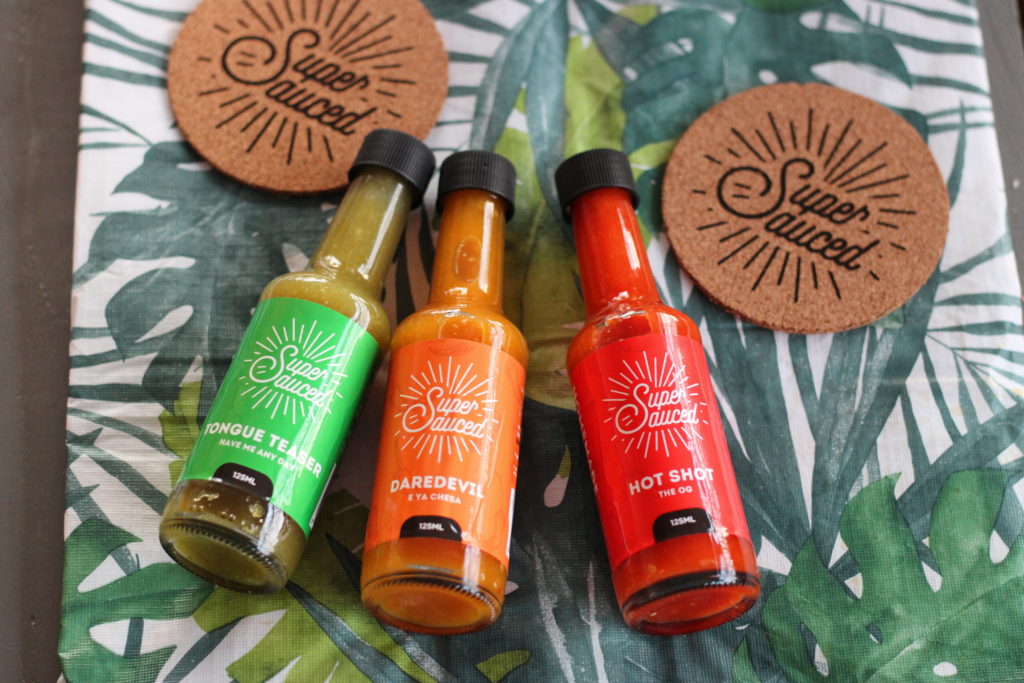 What makes your hot sauces so special:
Look at the label of your favourite sauce or just any sauce in general. Half the ingredients are things you have no idea what they are. I wanted to create something that tastes so delicious but doesn't have a crazy amount of additives.
Which is your personal favourite one:
Hot shot- it has the tag line "The OG" because it was the first one I created. Its success prompted me to create daredevil and tongue teaser. So I am a little sentimental around it but I also do like its medium heat and versatility.
How would you recommend people enjoy your sauces:
I do like mixing it with a creamy mayonnaise and putting it on burgers, sandwiches and wraps. But alone, I love it on a soft poached or sunny side egg. There's this bite to it that just explodes in your mouth and the chilli flavour is not overpowering.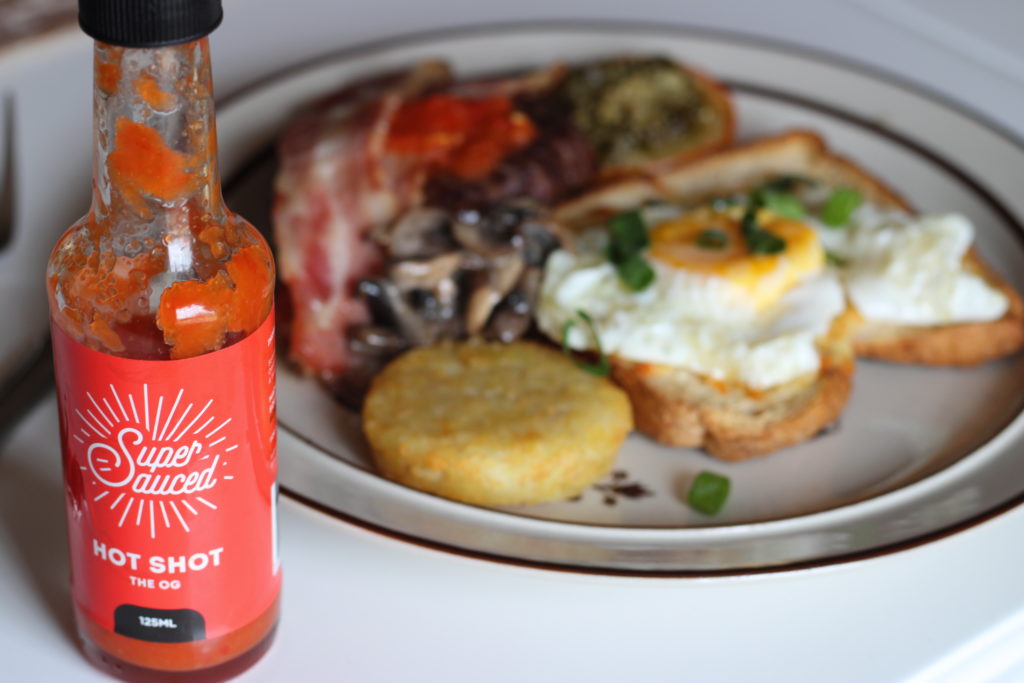 How can people order these from you:
We started an online store just as lockdown started because it wasn't available at markets anymore. Or you can order via email orders@supersauced.co.za and on our social media channels.
Quote you live by:
Live every day like it's your last
Using your flame to light another doesn't take anything away from you
Be nice to everyone, you never know what they're going through
Make sure you learn something new everyday
---
Vera has now added to her range of sauces and included Chilli Paste, Chilli Relish, Chilli Salt and Chilli Jam to her offerings on her website, as well as a spectacular recipe e-book. All of her products are proudly Vegan and Halal, and it is truly so easy to get your hands on some of her sauces and so much more.
Which one are you going to try first?
---