You know by now that I love clothing that is bright, loud, and filled with personality. So when I saw a short film by Documinute about the uber-glamorous Tamryn, I knew that this was a lady that I desperately needed to reach out to. Her kaftans are unique, colourful, and made with so much love.
I am honoured to feature this creative being on my blog, and I hope that you love these gorgeous kaftans as much as I do.
---
Get to know Dollhouse by Tamryn Walker
Your name: Tamryn Walker
Business name: Dollhouse by Tamryn Walker
Social media handles: Facebook, Instagram, and Website.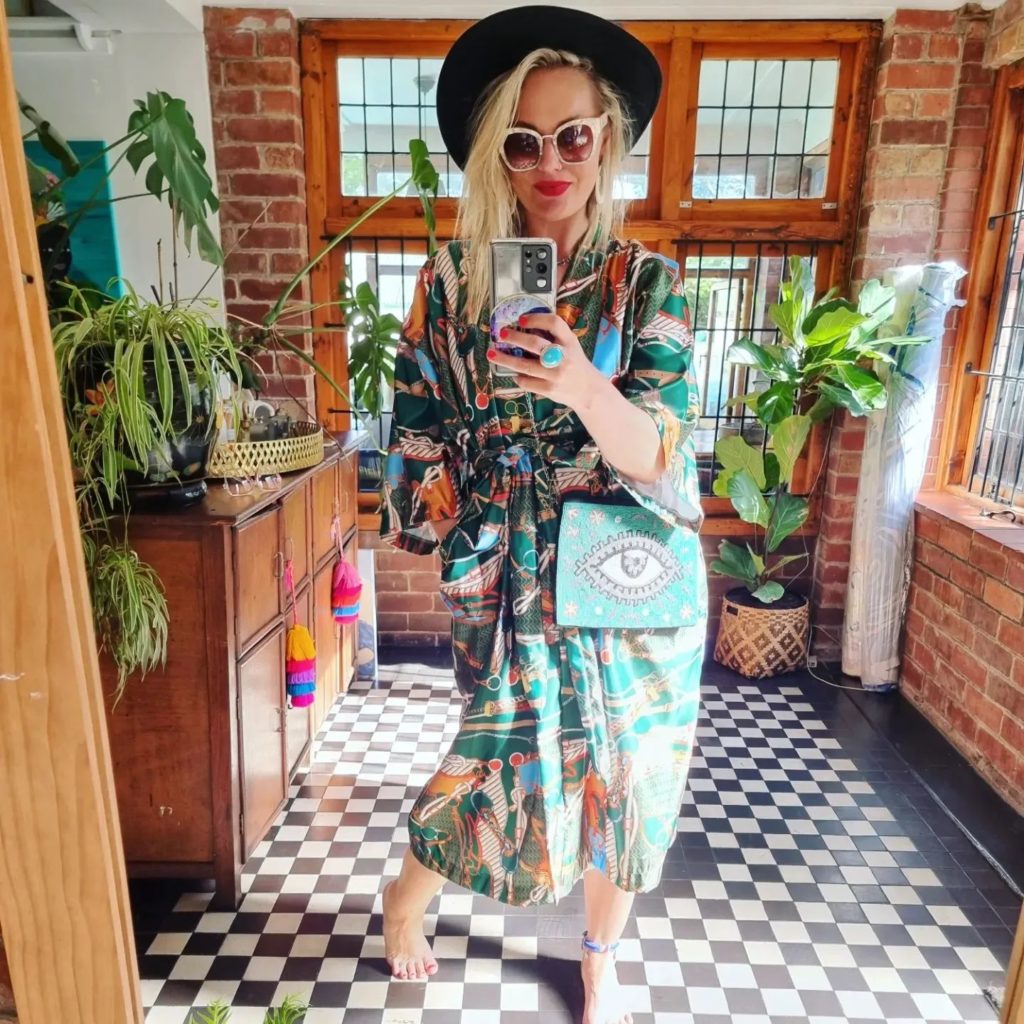 3 fun facts about you:
I NEVER leave the house without my red ???? lips. If I'm going to boxing…5am roadtrip…walk in the delta. These lips keep me fierce …they are like my SUPER WOMAN red cape ♥️. They give me power.
I am the ULTIMATE ROMANTIC ~ I turn everything into a love story. From the simple act of eating a GOLDEN DELICIOUS apple…to strolling through the garden … " GARDEN OF EDEN " A trip to the Plaza for me it like a magic carpet ride with Aladdin and Rajah, and the Golden lamp filled with a million wishes.
NIKNAKS are my kryptonite (not sure of spelling ????) Especially if they are 2 days old and a little stale. I can eat a whole bag while binging a soppy love story! Definitely my favorite snack attack!
What does your business do: Dollhouse is all about playing dress-up! When naming the business I imagined A pirate ship filled with many a Sailor. The bashed up against the rocks ???? and pulled themselves up onto the shore….
In the distance a sparkly house sat upon the cliff. Twinkling lights and the smell of creamy cakes and sugary pudding whispered through and lured them closer. The Sailors made their way to see who live in this DOLLHOUSE of dreams. The Dolls invited them in and they feasted and danced and sang till dawn. With full belly's and sugary mustaches…. The Sailors left satisfied and brighter – layered in pearls and lace and party frocks in every colour….
Where did the passion for these kaftans come from: Dollhouse is about standing out in the crowd…being the leader of your own parade…. flowers in your hair and a rainbow of colours that flounce and dance puon your body. It's a lifestyle ????????????
How long have you been open for: Dollhouse has been running now for 8 years …Starting on my dining room table when I needed to make myself a fabulous outfit for a party in SPRING.
What makes your clothing so special and unique: DOLLHOUSE is special and unique because she offers something exciting; something bold and bespoke. I create clothes that fit all sizes, shapes and forms. The idea is to make every woman feel like a GODDESS! Each one cut by me and my two beautiful seamstresses Martha and Angel. Each trim selected and loved. Placed perfectly to stand out and make waves.
Which are your favourite items that you have made: My favorite item will always be the KAFTAN. Without her, DOLLHOUSE would never have become a reality.
What are your most popular items: The Kaftan, Kimono, Beachbroek & VAGABOND are my top sellers. Always a limited edition. Never the same.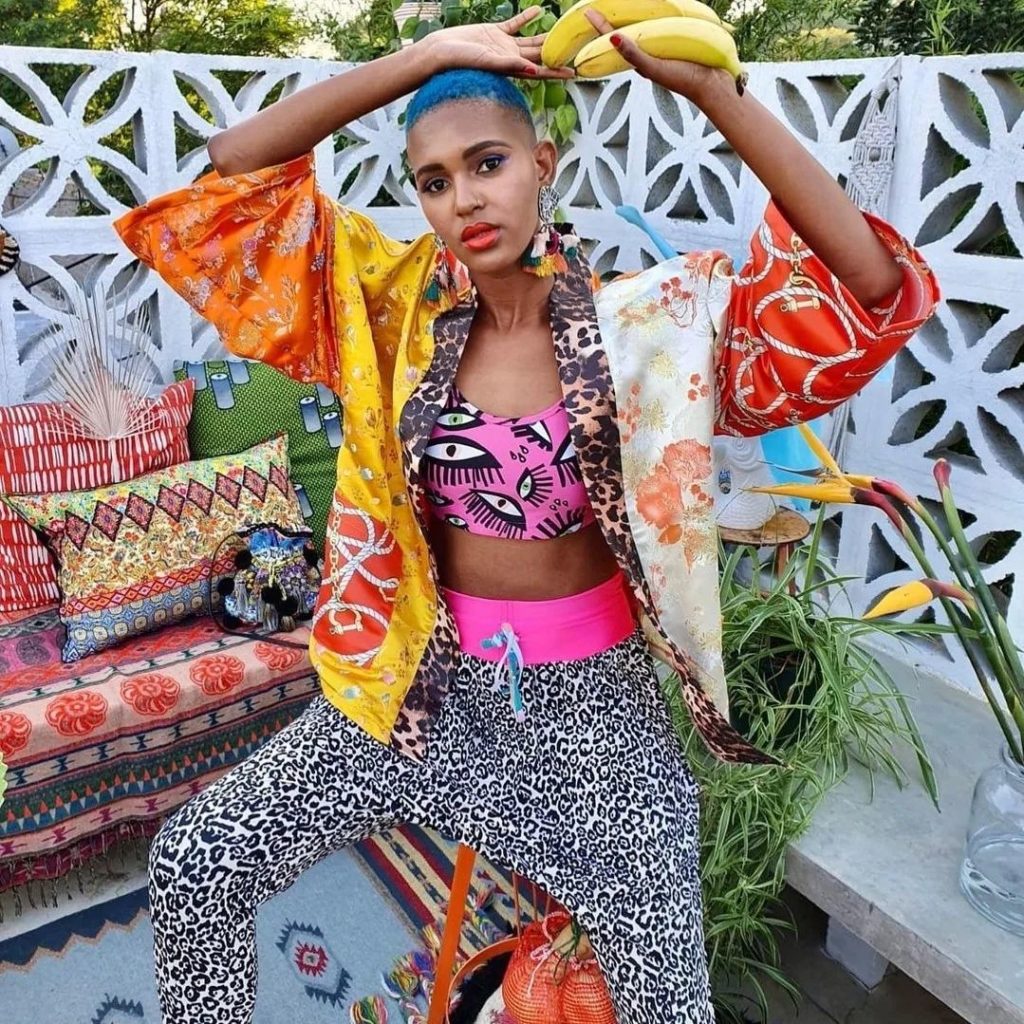 Why are bright colours such a big part of your life: Colour is my LIFESTYLE.
My home…my cat…my kids…my garden…my favorite countries in the world… They are all colorful.
My mom and late granny and my COLOUR CRUSHES! Artists…my MUSES! They have surrounded me in colour my whole life!
Why do you think people love your items so much: People love Dollhouse because it allows "HER" To be that individual. Slipping into a colourful creation the slips around your curves… screams GODDESS… She could be washing the dishes or sipping a glass of bubbles beside the pool. She feels fierce and female! A ONE OF A KIND! The creator of her very own Mardi Gras!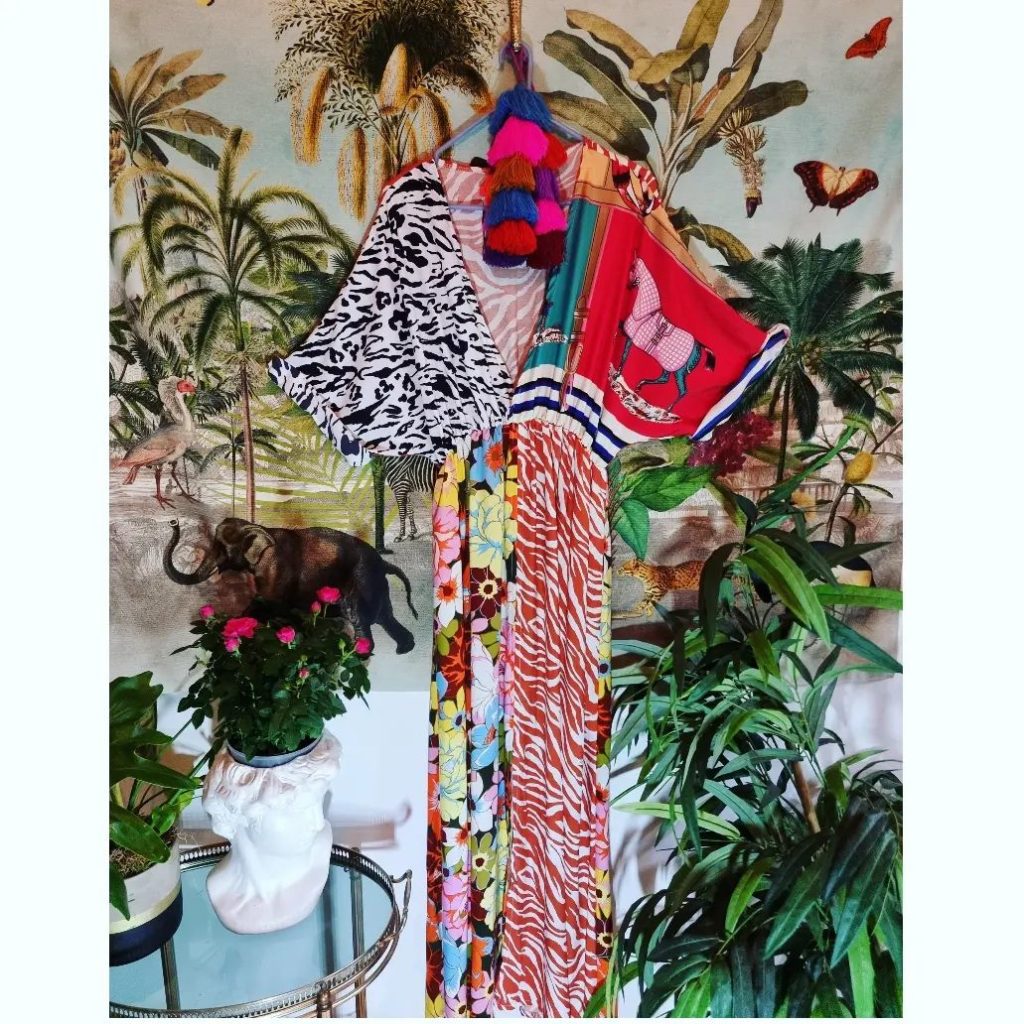 What kind of emotions do you want your clothing to evoke: My clothes evoke A FIERCE SENSE OF SELF .
A WARRIOR
A GODDESS
AN INDIVIDUAL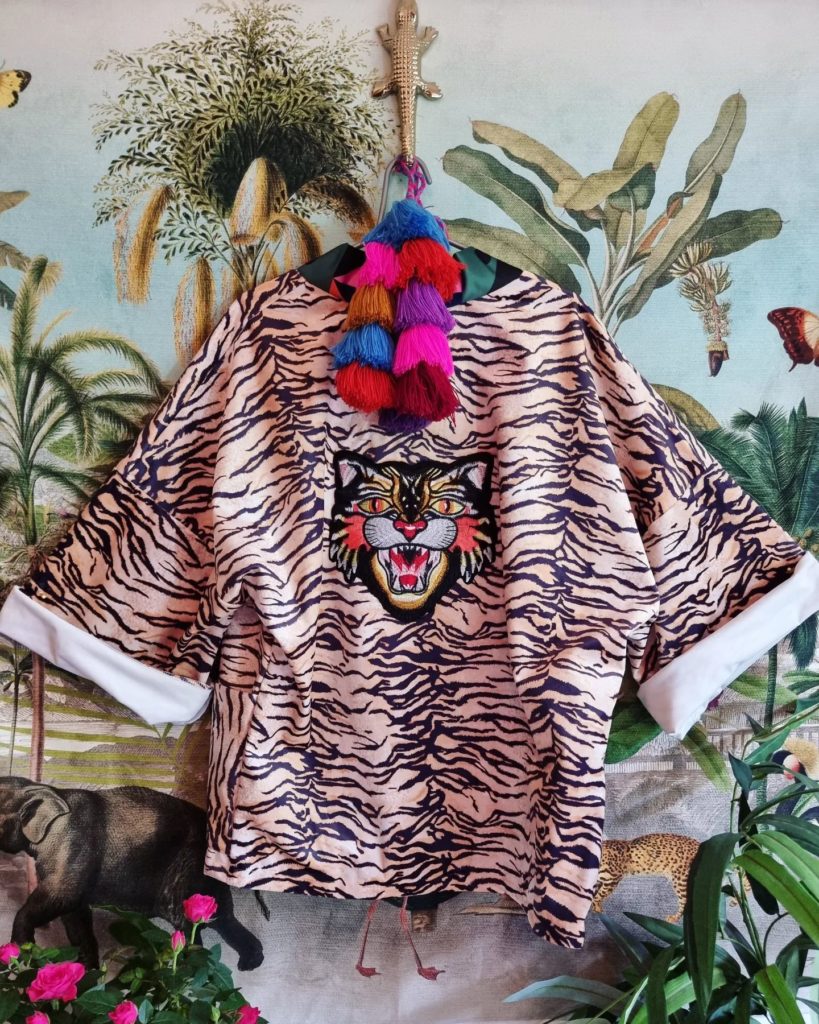 How can people order from you: People can order from me directly via WhatsApp…pop into my home studio and try on one of my creations.
Or, ideally, they can order online at www.dollhousebytamrynwalker.com
But they better put me on a notification…as they sell out fast !
Quote you live by: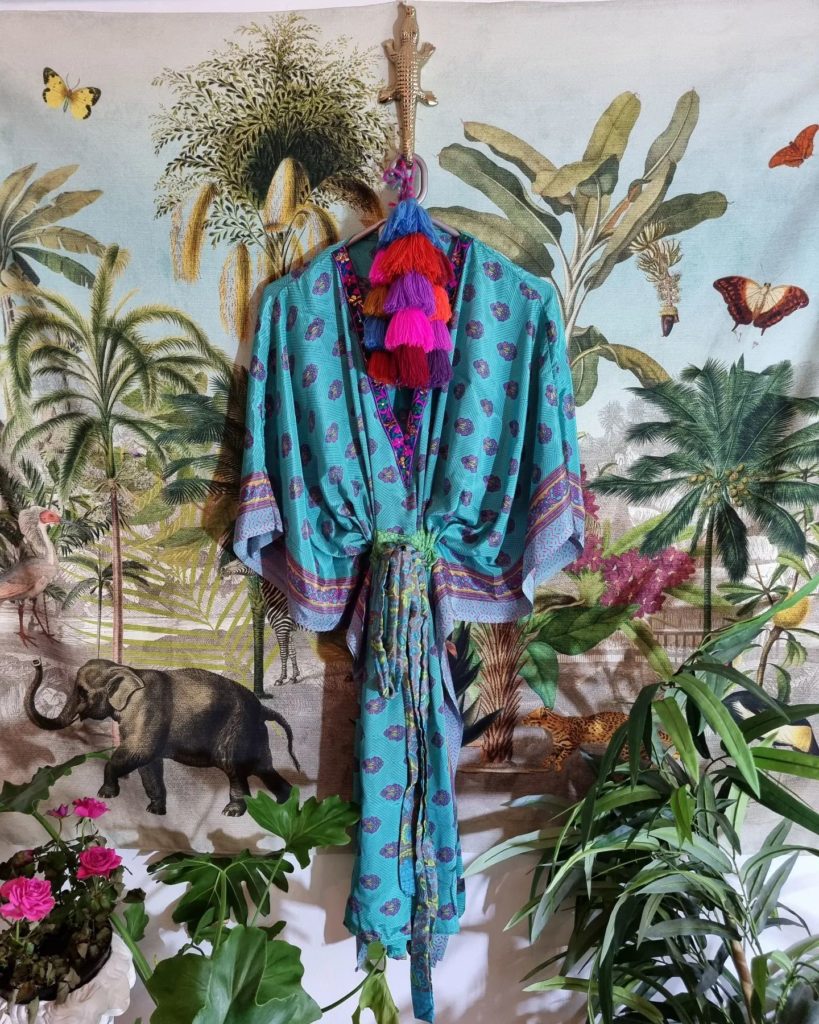 ---
Getting to know Tamryn, Dollhouse, and the true colourful beauty that lives within every piece and those that are lucky enough to own one has been such a joy. As I have spent time browsing her website, as well as the hours spent lusting after everything posted on her social media, I was reminded again of the importance of wearing clothing that makes you happy, excited, and confident.
And to me, this is truly what Dollhouse embodies.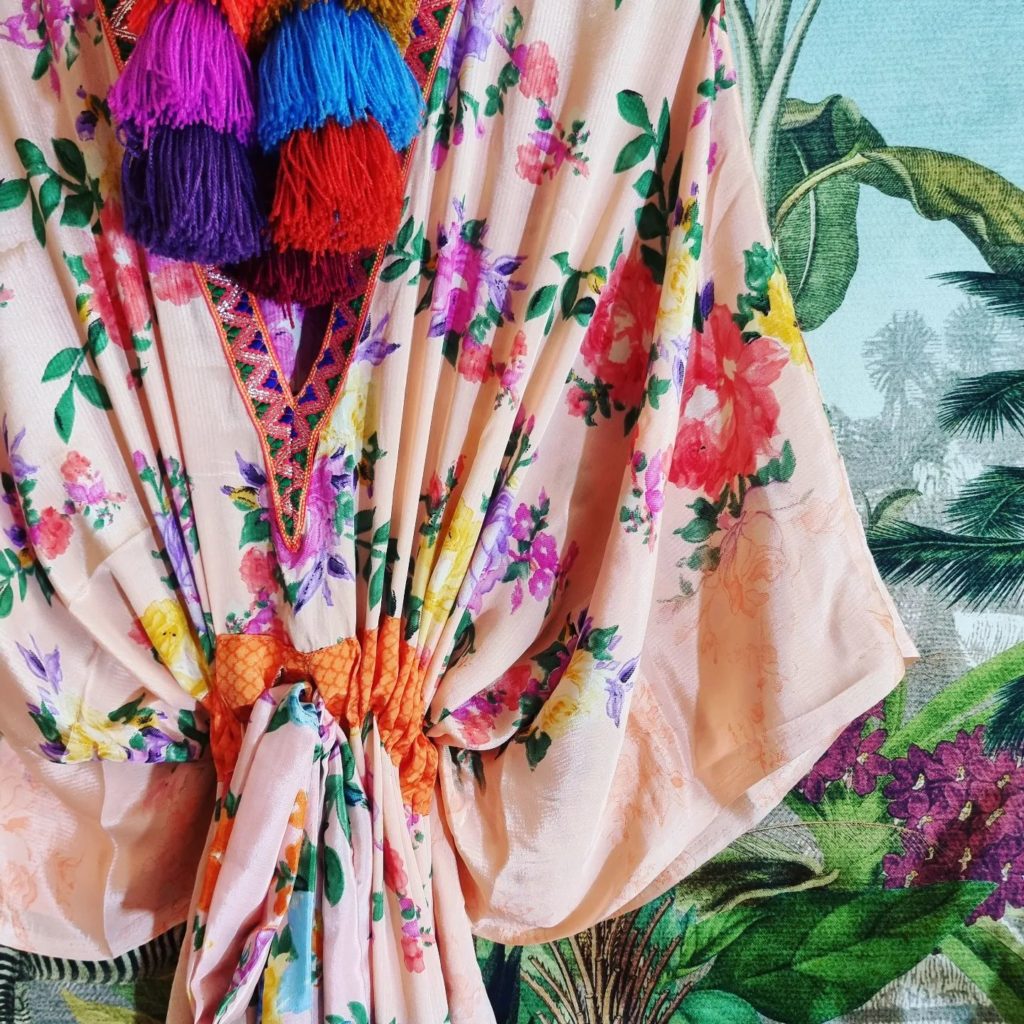 ---